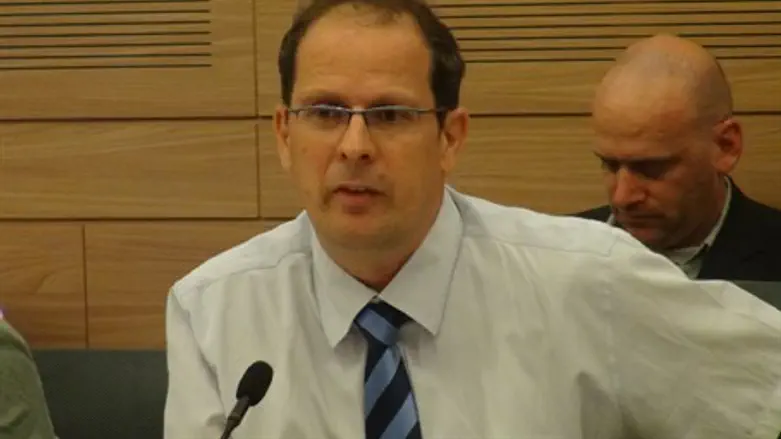 Deputy Attorney General Raz Nizri
Hezki Ezra
Deputy Attorney General Raz Nizri arrived to a session of the Constitution, Law and Justice Committee in the Knesset on Monday morning, to take part in a discussion on a counter-terror bill.
During the discussion, MK Osama Saadi of the Arab Joint List asked Nizri why he made a visit to the Jewish suspects being interrogated in the lethal Duma arson case on Sunday, an unusual visit that he does not hold with Arab security detainees.
"In the past I also met with Palestinian security detainees," said Nizri in response. "This isn't the place or the time to have it demanded under what circumstances and how many times I did that."
Nizri reportedly met around five suspects being held in the Duma case so as to ascertain their physical condition, after the suspects reported undergoing brutal torture from the Israeli Security Agency (ISA).
Attorney Adi Keidar from the Honenu legal rights organization on Sunday night wrote to Nizri, complaining about the unusual visit that he argued may constitute obstruction of justice in light of the complaint filed about the alleged torture.