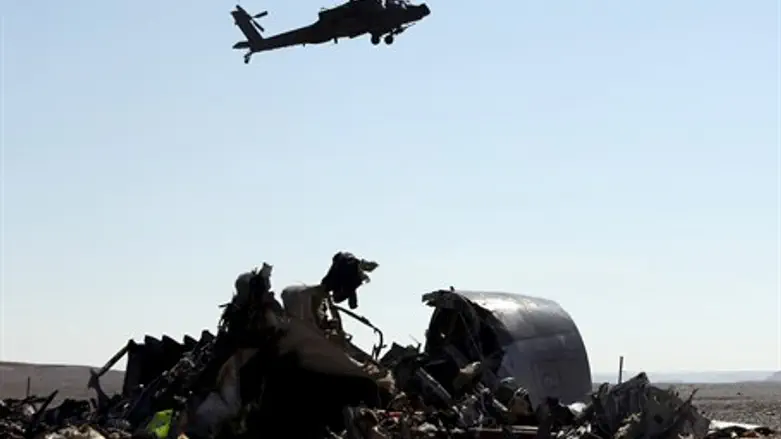 Helicopter flies over wreckage of Metrojet Flight 9268
Reuters
The United Kingdom (UK) has continued to bar flights to and from the Sinai's Sharm el-Sheikh airport, Al-Arabiya reports Friday, following the Metrojet crash in a suspected Islamic State (ISIS) bomb attack in October. 
British airlines canceled flights in the week after the crash, stranding thousands of British citizens in the resort town amid a slow evacuation process. 
Months after the crash, however, the ban on flights has been extended until as late as March. 
Monarch airlines will resume flights on January 25; British Airways, February 13; easyJet, February 29; and Thomson and Thomas Cook, March 23.
The latter two companies may have extended their ban, at least in part, over a close call in August wherein one of its planes barely dodged a rocket over the Sinai Peninsula. 
The Foreign Office has issued a travel advisory warning British citizens to refrain from all non-essential flights to the airport. All airlines are currently from flying below 26,000 feet (8,000 meters) over Sinai due to fears of terrorist attacks.