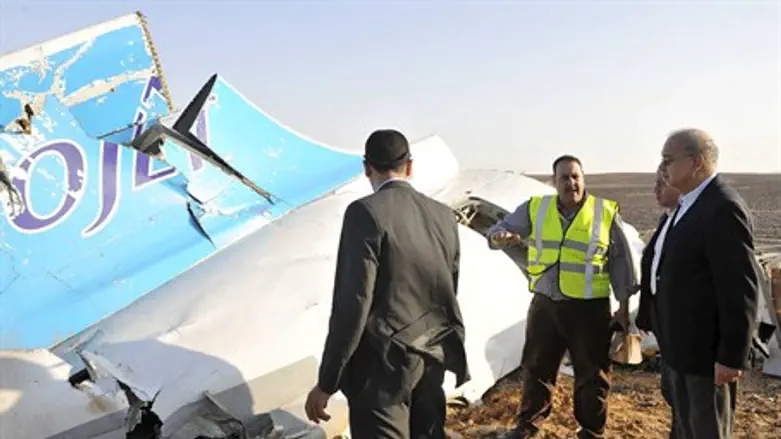 Remains of Metrojet crash in Sinai
Reuters
Russia's intelligence agency, the Federal Security Service (FSB), on Thursday said it identified the groups behind the downing of Metrojet A321 over the Sinai Peninsula, which killed 224 passengers and crew, reports the International Business Times.
Russian spy chief Alexander Bortnikov told local agencies the FSB had identified the perpetrators of the attack on the passenger liner, which took off from the Red Sea resort of Sharm el-Sheikh in October.
The Islamic State (ISIS) claimed responsibility for downing the airplane, and later published in its magazine an explanation of how its terrorists brought down a Russian airliner in Sinai last month.
The group said it hid an IED (improvised explosive device) in a soda can.
Egypt has insisted there is no evidence that the downing of the airplane was an act of terrorism.
The airplane's two black box flight recorders revealed a "very sudden explosive decompression" 24 minutes into the flight.
In November, Western intelligence declared that terrorist involvement was 'probable,' followed several days later by a reluctant statement from Moscow condemning the crash as a terrorist act. 
British intelligence, in particular, pointed to the poor security measures at Sharm al-Sheikh, calling back their citizens from the region following the ISIS bomb announcement.