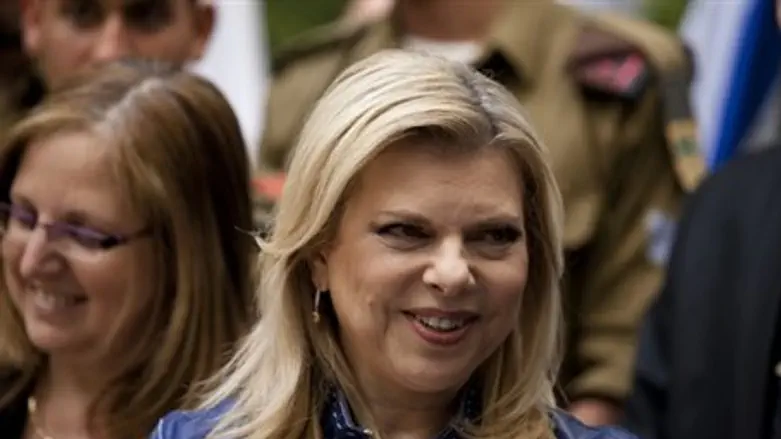 Sara Netanyahu
Flash 90
As Attorney General Yehuda Weinstein prepares to announce whether he will launch an investigation into the Prime Minister's wife, Sara Netanyahu, her lawyer is apparently seeking an urgent meeting to prevent such a probe. 
Weinstein was considering summoning Mrs. Netanyahu over alleged irregularities in the management of the prime minister's households in both Jerusalem and Caesarea.
According to reports Monday night, Mrs. Netanyahu's lawyer, Dr. Yaakov Weinroth, was pushing for a meeting with the A-G in a bid to convince him why not to open an investigation. 
However, Channel 2 has learned that the Attorney General has patently refused to meet with Weinroth.
The A-G reportedly told Weinroth "there is no meeting between us" and called him to put in writing his reasons for the appeal. No such letter has arrived at Weinstein's offices. 
At this point, it is estimated the Attorney General will meet with investigators and indeed permit police to begin a probe into Mrs. Netanyahu.