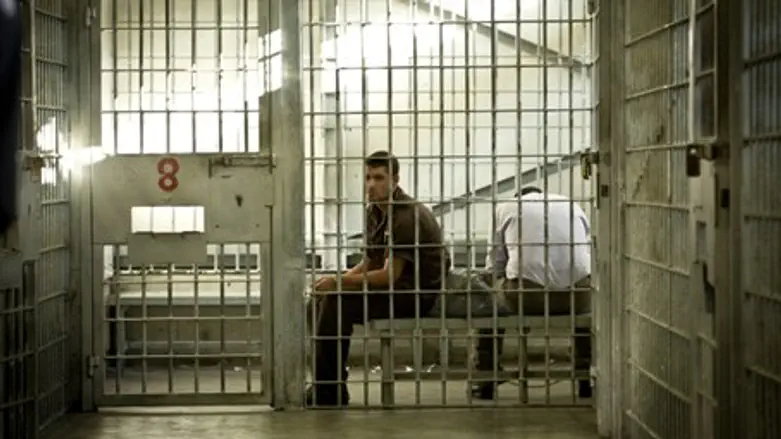 Jail (illustrative)
Flash90
Tel Aviv police arrested an Arab resident of Jerusalem on Saturday on suspicions of planning a terror attack in Tel Aviv. 
20 year-old Siurei Muataz slept in an apartment in Tel Aviv's Shapira neighborhood over the weekend, telling relatives and friends he was preparing a revenge stabbing attack for the death of his brother, Walla! News reports.  
Muataz was soon arrested in a raid carried out by riot police, after an intensive intelligence investigation against him. 
Muataz's remand was extended by three days during a Tel Aviv Magistrates' Court hearing Sunday despite the Israel Police's requests to extend it by eight. 
"We are talking about a severe incident," Sgt. Maj. Moshe Fiostro, the Israel Police's representative at the hearing, stated. "The suspect has a 2014 conviction for possession of a knife." 
Ayal Simchoni, Muataz's public defender, requested that the court send the suspect for psychiatric observation. 
"The suspect is a resident of East Jerusalem who came to Tel Aviv and expressed to others his apparent intention to attack Israelis," said Justice Yaron Gat stated in his ruling. "An in-depth review of the report indicates that [...] under these circumstances, believes that pose a dangerous suspect."