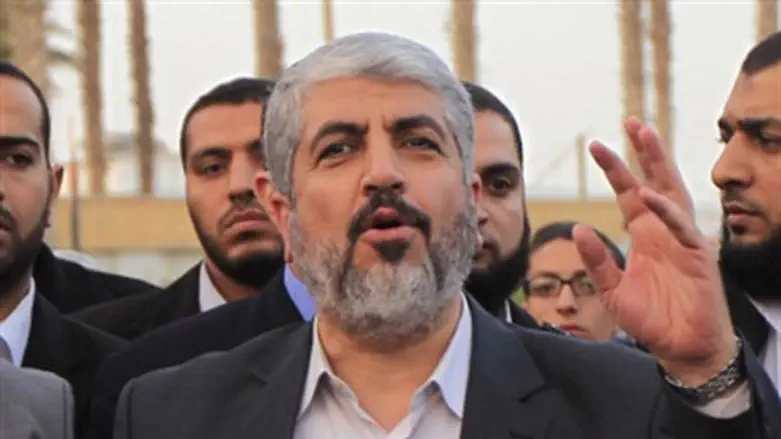 Khaled Mashaal
Flash 90
Hamas leader Khaled Mashaal exalted Palestinian Arab terror attacks in an address at an Al-Jazeera event in Kuala Lumpur last Thursday, calling the terrorists "the noblest of people." 
Mashaal began by first refuting the Palestinian Authority (PA)'s veneer of diplomacy in fighting against Israel. 
"The Palestinians have reached the realization that negotiations (with Israel) are useless," he began. Footage of Mashaal's remarks were released by the Middle Eastern Media Research Institute (MEMRI) Tuesday morning. "This so-called peace process is futile; there is no peace." 
"Our rights will not be restored by the UN Security Council, but by means of recruitment," he insisted. "2,000 verbal 'rockets' do not compare to a single rocket made of iron."
>
Mashaal added that the children of the PA have gotten the message to use cars and knives to harm Jews, as rockets, bombs, and other advanced weaponry are not available. 
"By God, they are the most exalted and the noblest of people," he declared. "After the knives used by the people of the West Bank and Jerusalem - can anyone possibly have an excuse to abandon the path of Jihad?"