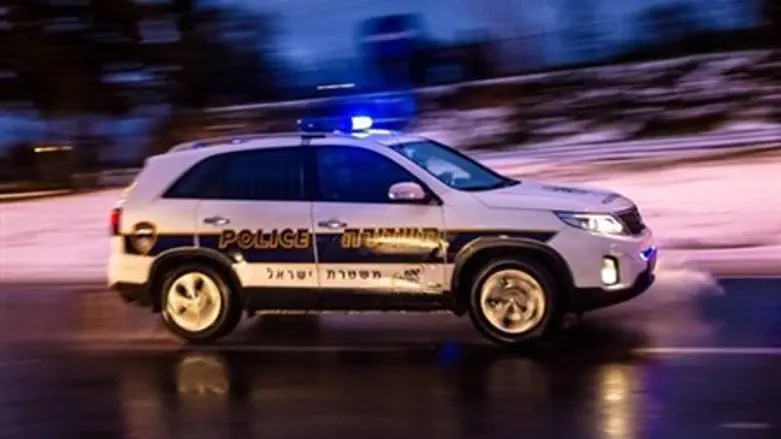 Police car (illustration)
Flash 90
Police arrested a 15-year-old Beit Shemesh resident overnight Thursday/Friday, after he was caught making faulty phone calls to the 100 police emergency hotline claiming there were terror attacks in the city. 
Late Thursday night, the hotline received a call that a terrorist was on the loose in Beit Shemesh, prompting a massive police deployment - but no terrorist, nor any evidence of an incident, were found. 
The 15-year-old caller was tracked, found, and arrested after admitting he had made the call as a prank. He will be brought to the Jerusalem Magistrates' Court for a hearing Friday. 
"Public awareness has proved on many occasions to be life-saving and police relate seriously to any report," a police spokesperson stated in the wake of the arrest. 
The arrest follows a wave of measures designed to crack down on prank calls to emergency hotlines. 
In October, the police revealed to the press that its hotlines receive some 30,000 calls daily, overwhelming the Moked 100 service. To relieve part of that burden, commanders urged the public not to make hotline calls based on rumor - and certainly not to report false claims.
One in five calls made to the Police's 100 hotline turn out to be false, police revealed in November, for a total of about two million calls per year; one in four calls to Magen David Adom (MDA) do not deal with emergency situations at all.