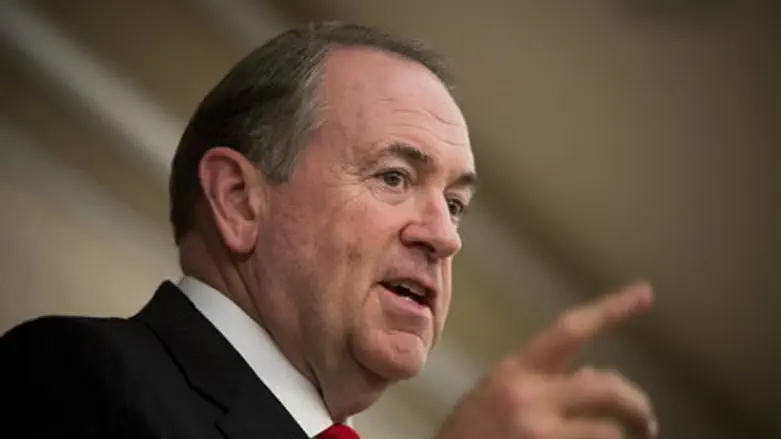 Mike Huckabee
Yonatan Sindel/Flash 90
Republican presidential candidate Mike Huckabee met in Brooklyn this week with Moshe Goldschmidt, one of the leaders of the Samaria community of Itamar. 
After greeting Goldschmidt at the home of businessman Rubin Margules, the former governor of Arkansas shared his thoughts on American citizens who have been murdered by Arab terrorists in Israel. 
"One of the tragedies is that our own government has not been more involved in not only condemning it but in joining the Israelis in seeking out the perpetrators," Huckabee stated. 
The presidential hopeful recounted meeting in Israel with Rachel Frenkel, the mother of dual Israeli-American citizen Naftali Frenkel - one of the three teenage boys abducted and murdered by Hamas terrorists in 2014. 
"A horrible tragedy," he said. "And the United States government was very quiet about that until much much later and even then did not take the level of interest that they should have for this person who had dual citizenship."
"When a person has American citizenship, they're supposed to protected, they're supposed to be acknowledged by the US government."
"Frankly even if they were not Americans, Israel is our ally, Israel is our friend. When someone murders an Israeli... we should be outraged when this happens," Huckabee stressed.