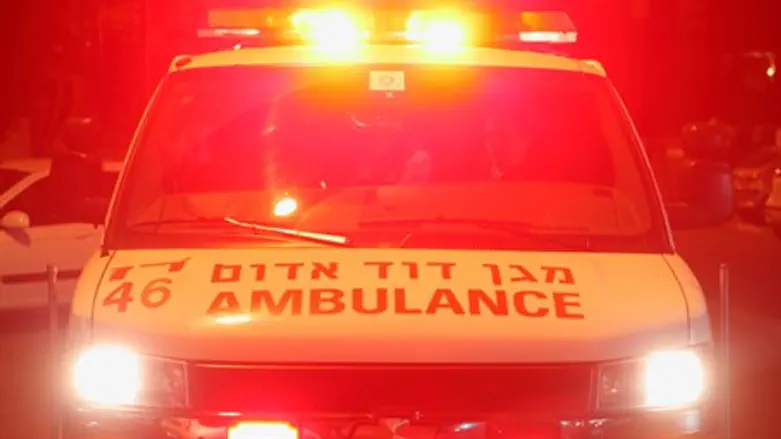 Ambulance (archive)
Flash 90
A motorcyclist was killed Wednesday evening when he slipped off his motorcycle and fell four meter off a bridge on Route 398, toward the direction of Tekoa.
Magen David Adom paramedics along with military medical personnel reached the scene of the accident, and pronounced the young man dead after numerous resuscitation attempts.
Witnesses said motorcyclist slipped, and when he reached the bridge he fell off from a great height.
MDA paramedic Rafael Herbert, who was at the scene, recounted: "When I reached the bridge, I saw a motorcycle dismantled, citizens who witnessed the accident told me that the wounded man fell from the bridge and was lying in a wadi.
"Together with military medical force, we went to the severely wounded man. He was lifeless and the military doctor and I had no choice but to pronounce his death."