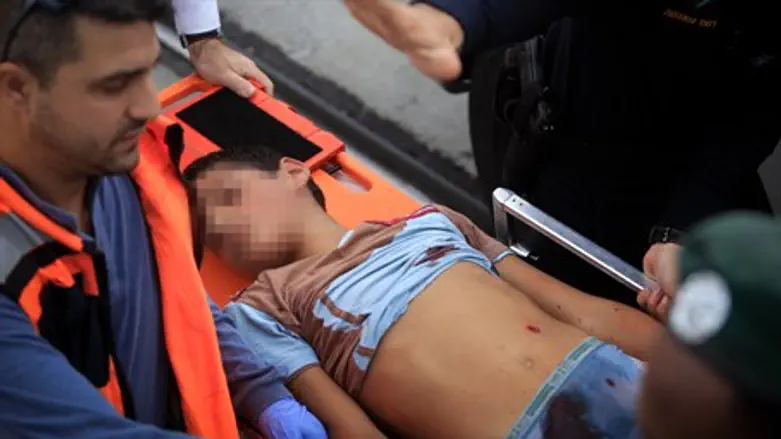 Ali Alkam after stabbing security guard on light rail
Muammar Awad/Flash 90
The 11 year-old Palestinian Arab who stabbed and injured a Jerusalem light rail guard in a terror attack last month has been released from hospital and into a state-funded juvenile ward Tuesday, as the government scrambles to find an appropriate way to handle the preteen terrorist. 
Under Israeli law, the minor does not reach the age of criminal responsibility, which is 12.
Throughout the past two months, the State of Israel has already grappled with the sticky logistical and moral issues regarding teen terrorists from ages 12-14 - and the 120% rise in teen terror - but the issue of a true minor committing a terror attack is a new one. 
As such, the 11 year-old was transferred to a closed juvenile rehabilitation facility for the time being until his court date, as criminal responsibility laws prevent him from being sent to a juvenile detention center. 
The problem: he is not young enough to be considered completely cleared of responsibility - and thus sent to a protection or foster facility for children, in either Israel or the PA. Meanwhile, the security system must keep him away from civilians, out of consideration for his actions and the risk he may pose. 
"The state has absolutely no idea what to do with him," the source revealed.