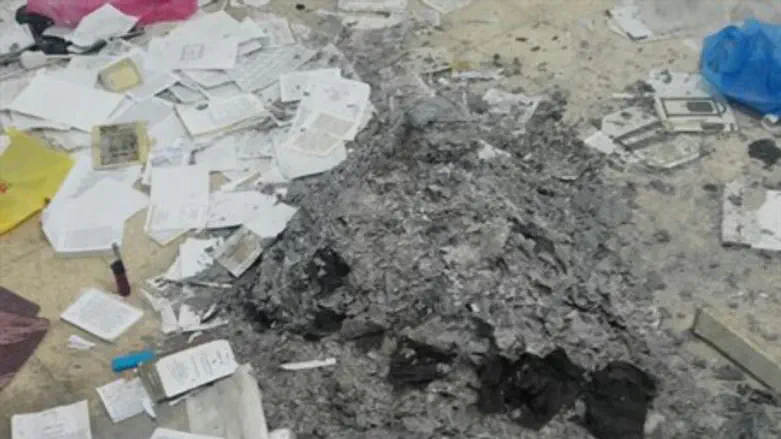 Burnt prayer books
Israel Police
Tiberias police continue to probe on Wednesday evening the motivations of a suspect arrested earlier in the day for stealing siddurim (prayerbooks) from various synagogues in the city and burning them. 
In recent weeks, the Tiberias police precinct has received numerous complaints from synagogues over the theft of prayerbooks. 
Following an investigation, a 31-year-old Tiberias resident was arrested. 
A raid on the suspect's home revealed a room in which dozens of burnt books were strewn about the floor. Over 170 other prayerbooks were discovered in the house's other rooms. 
The prayerbooks that remained intact were confiscated and brought to the police station. 
Representatives of the various synagogues were also invited to the suspect's apartment to collect the burnt holy books for burial. 
The suspect has reportedly refused to cooperate with the investigation and has not provided a motive for his criminal actions. 
He will be brought before the Tiberias Magistrates Court on Thursday for a remand hearing.