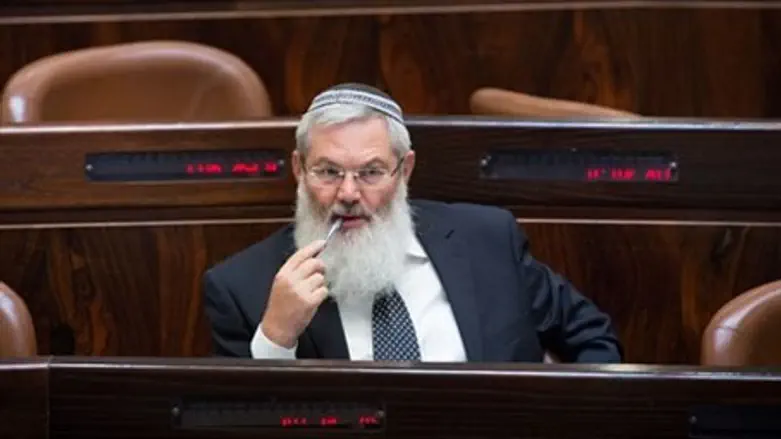 Ben Dahan
Miriam Alster, Flash 90
The Israeli government has enacted a raft of measures aimed at deterring potential Arab terrorists, including home demolitions, tougher sentencing and other punitive moves.
But speaking to Arutz Sheva Thursday, Deputy Defense Minister Rabbi Eli Ben Dahan said expelling the families of terrorists would be an even more effective deterrent.
"The best way to deter terror attacks is to expel the terrorist from Israel," he said. "We can deport them to Gaza, and it is in accordance with the Oslo Accords as well. In my opinion, we can also talk about deportation to Canada or Australia. It is clear to me that once we deport one family, we will not have to deport any more".
Ben Dahan added that the Security and Diplomacy Cabinet also recently approved revoking resident status and citizenship from terrorists and denying of work permits to terrorists' relatives. In addition, he said, demolition of terrorists' homes has begun to be carried out, after a long time in which this was not done.
"This trend needs to be continued, and as long as it continues, the next terror attacks will be averted," he said.
"The security situation has greatly improved in recent weeks, but what happened was that the terror attempts 'dripped' from Jerusalem in the direction of Judea and Samaria – mostly to Hevron and Gush Etzion, and to Tapuah Junction and its environs," Ben Dahan claimed. "The army is making very great efforts in dealing with the issue."
As for the issue of terror attacks on Highway 60, Ben Dahan said: "Both Jews and Arabs should drive on the road, because if we prevent Arabs from traveling on it, we will turn the road into a shooting gallery. Whoever wants to hurt Jews must know that on this road, any hit will be a bull's eye, and he will not hesitate."