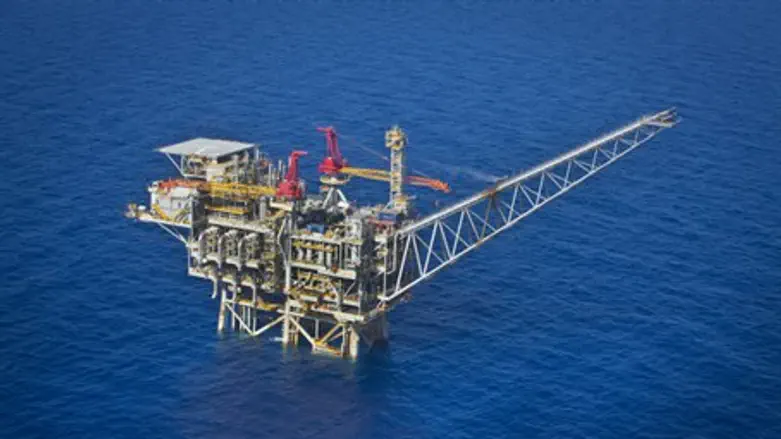 Israeli Tamar gas rig
Flash 90
This year was a record for government income from natural gas, mining, and oil production licenses – and it's mostly due to the Tamar natural gas field, the Natural Resources Authority of the National Infrastructures, Energy, and Water Ministry said Monday. So far this year, Israel has earned NIS 594 million ($152 million) from licenses for the resources. By the end of the year, that figure should total about NIS 820 million ($210 million), the Authority said.
Almost all the money – NIS 584 million – came from license fees paid by the firms that are producing natural gas in the fields off Israel's shores. Of that, almost all – NIS 580 million – was from the licenses paid for production from the Tamar gas field. Developers have produced 6.2 billion cubic meters (BCM) of gas from the field so far, 22% more than at the same time this year.
Most of the balance of NIS 14 million in license fees came from the phosphate industry, which supplied NIS 6.7 million to the state's coffers, as well as from oil production, which accounted for about NIS 4 million of the figure. The rest came from "unspecified licenses," the Authority said.
The Authority said that it expects income from the natural gas business to rise significantly soon, as development continues in the far-bigger Leviathan field, as well as the development of other fields off Israel's shores.