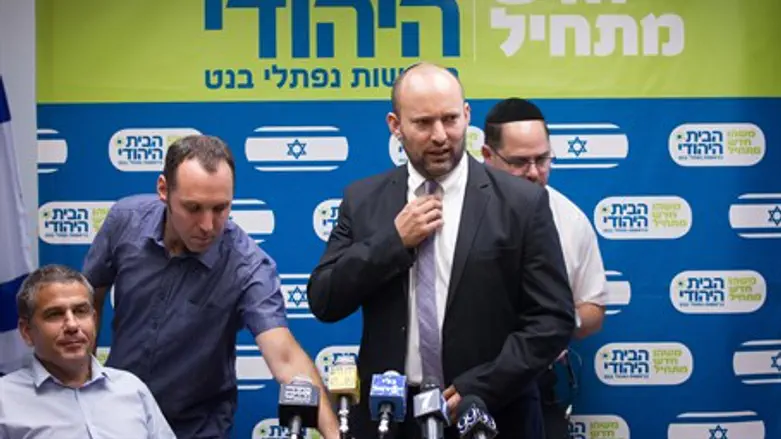 Naftali Bennett
Miriam Alster/Flash 90
Education Minister Naftali Bennett ordered on Friday the heads of institutions of higher learning to immediately shut down activity by the outlawed Islamic Movement within Israeli academia. 
The letter, issued by Bennett, who also serves as chairman of the Council for Higher Education of Israel (CHE), was signed by CHE director-general Gadi Frank. 
It reads: "Education Minister and Council for Higher Education chairman Bennett has brought to our attention that the Islamic Movement was declared an unlawful association, and from now on all of it activities are to be considered illegal and prohibited." 
"This decision is grounded in the Defense Minister's order from 15.11.2015," the letter added. 
The Council for Higher Education was also alerted to a cell of students working within several Israeli universities and colleges who were members of the radical group.
Bennett stressed that all such activity must be suspended immediately and considered illegal. 
The Council for Higher Education recently determined that no institution may prevent or limit the right of a student to hold public activities or demonstrations, unless those activities are prohibited by law.