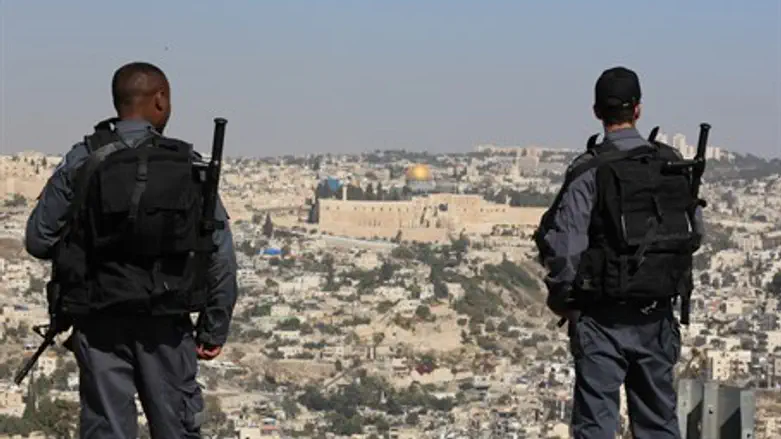 Illustration: Israeli border police stand overlooking Jerusalem
Flash 90
A Border Police officer was lightly wounded in a car attack over Shabbat. The attack occurred in the eastern Jerusalem neighborhood of Abu Dis.
Border Police had set up a barrier at the site and were carrying out routine checks on drivers and cars last night. As one car approached its driver refused to slow down and instead sped towards the officer, with the clear intention of running him over.
The officer tried to get out of the way but was struck in the leg. Nearby Border Police opened fire on the car as it sped off.
The wounded officer was treated at the scene and then evacuated to a hospital.
IDF and Border Police forces are searching the area for the perpetrator.