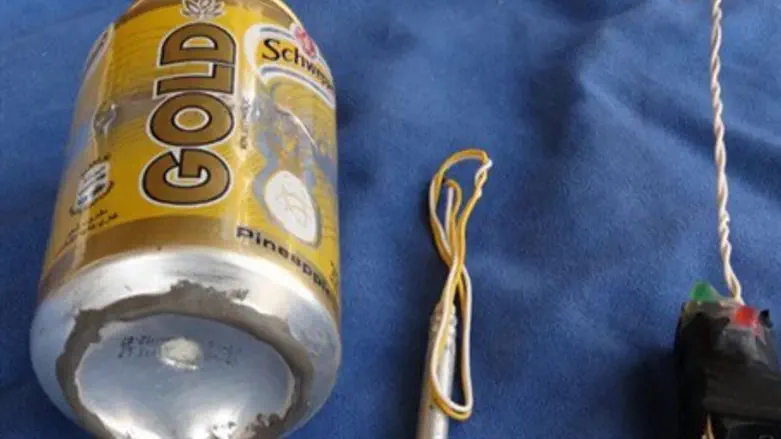 ISIS's IED
Twitter
The Islamic State (ISIS) jihadist group announced it had executed a Chinese and a Norwegian hostage, in its online English-language magazine.
Dabiq magazine printed photos of bodies it said were Chinese hostage Fan Jinghui and Norwegian Ole-Johan Grimsgaard-Oftsad. Jinghui was a 50-year-old consultant and Grimsgaard-Ofstad, 48, was connected with a university in Trondheim.
A stamp-like caption overlaid on one of the photos read, "executed after being abandoned by the kafir (disbeliever) nations and organizations."
ISIS gained infamy for a string of brutal beheadings of international captives that it filmed and released to the world, as it expanded and consolidated wide stretches of territory under its control in Iraq and Syria.
"Jihadi John," a British citizen whose real name is Mohammed Emwazi, was seen in ISIS videos showing the beheadings of  journalists James Foley and Steven Sotloff, British aid workers David Haines and Allan Henning, and Japanese hostage Kenji Goto.
The US last Thursday conducted a drone strike targeting the beheader in Syria, and American officials said they are confident that they took him out.
In the same issue of Dabiq, ISIS also published a photo explaining how its terrorists brought down a Russian airliner in Sinai last month. 
The image, tagged "Exclusive," shows an IED (improvised explosive device) and the soda can it was hidden in before the bombing. 
"After resolving to bring down a plane belonging to a nation in the American-led Western coalition against ISIS, the target was changed to a Russian plane," the group writes. 
"A bomb was smuggled onto the airplane," the group added, noting it had "discovered a way to compromise the security at Sharkm el-Sheikh airport" to bring down the Metrojet airliner on October 31. 
AFP contributed to this report.