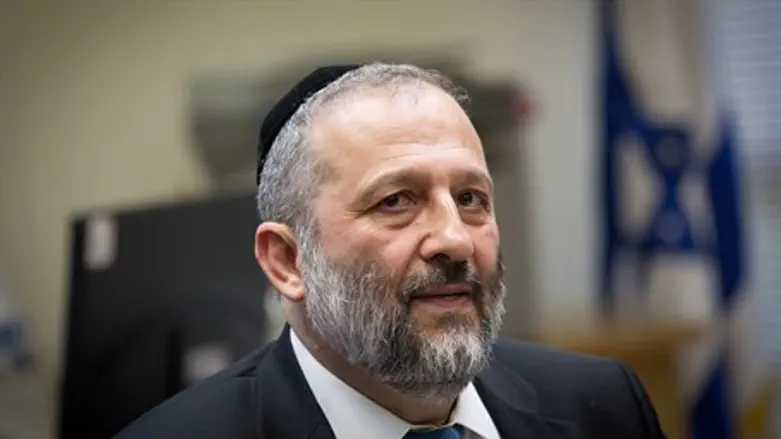 Aryeh Deri
Miriam Alsterl/Flash 90
Minister Aryeh Deri (Shas), who recently abandoned the Economy Ministry to expand the authority of the Negev and Galilee Ministry under his control, announced on Monday the transfer of 20 million shekels ($5.1 million) to develop religious sites in the Galilee.
The religious sites set to benefit from the new initiative include historical graves of noted Jewish figures.
According to Deri, investing such large sums into the development of religious sites will aid local residents struggling to make a living, in that it will develop Jewish tourism in the region and create jobs.
"The investment in religious sites, which millions of Israelis and Jews from around the world visit each year, will create jobs and benefit the economy," he said.
"We are proud of our heritage. There are millions of Israelis and Jews who regularly pray at the graves of the righteous (i.e. notable rabbis and figures - ed.) at least once a year, and the project will create points of attraction for tourists, and places of employment for residents of the Galilee."
Deri's office issued a statement reading: "millions of people from Israel and abroad visit the graves of the righteous in the Galilee each year."
"Currently Minister Aryeh Deri is leading a project that is to be approved this morning in the Negev and Galilee committee, according to which the state will invest 20 million shekels in building new tourist routes and developing tourism infrastructures, historic and religious sites, and establishing tourist compounds with local authorities at religious tourist sites of all the religions in the Galilee."