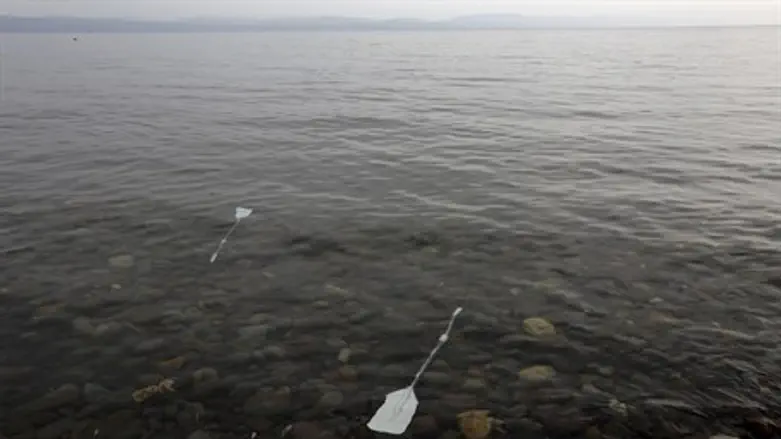 Rafting oars
Reuters
Nine Israeli backpackers stranded on the banks of a river in Bolivia managed to rescue themselves and reach a nearby village, Channel 2 reports Sunday. 
While sailing along the Rio Verde, the Israeli tourists lost control of their raft following heavy rainstorms in the area. The raft was damaged and the group lost a good deal of equipment. 
The resourceful Israelis, however, made contact with a search and rescue company via a satellite device with a GPS signal. Israel's Foreign Ministry was also notified and sent a rescue team. 
Eventually the high water levels began to taper off and the group, all in their twenties, independently managed to get out of the area safely. 
The travelers were determined to be in good condition and were able to make contact with their families by means of the satellite device.
The nine will continue the rest of their trip as planned after taking some time to rest in the city of La Paz.