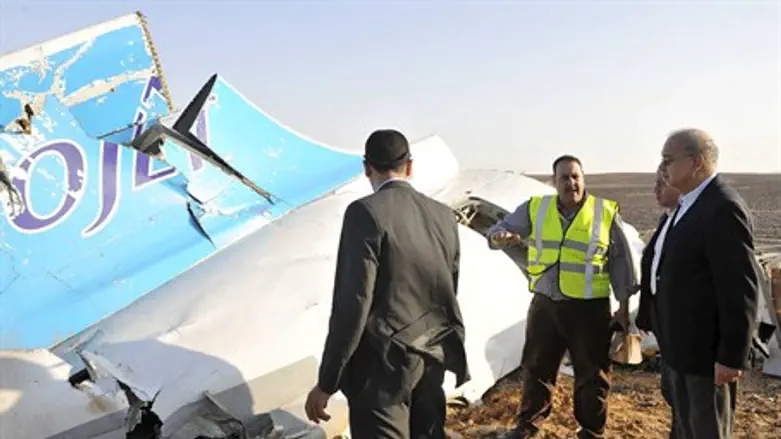 Remains of Metrojet crash in Sinai
Reuters
US intelligence officials intercepted calls between ISIS members in the Sinai Peninsula and their superiors in Syria, in which the terrorists bragged about downing a Russian plane, NBC reports.
The officials added that an additional message preceded the crash and stated that there would be "something big in the area," though it did not mention anything about a plane.
The latest beliefs among experts is that a bomb the plane, Metrojet Flight 9268, was destroyed as the result of an explosion in its luggage bay.