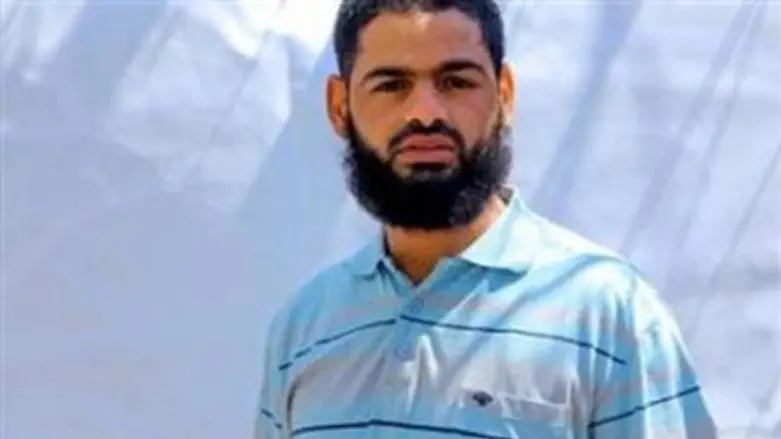 Mohammed Allan
Facebook
Israeli authorities said late Wednesday they had freed Mohammed Allan, a Palestinian Arab terrorist who held a two-month hunger strike in an attempt to pressure Israel to free him.
"Mohammed Allan has just been released," Sivan Weizman, a spokeswoman for Israel Prisons Service, said in a message quoted by AFP.
Allan's father Nasser al-Din Allan told AFP earlier that he would take his son for a hospital checkup on Thursday.
Allan was arrested in November 2014 and held under a measure known as administrative detention.
He first began his high-profile 65-day hunger strike in June in protest of his administrative detention. The High Court of Justice overturned the detention in August, following reports Allan had suffered brain damage. 
Upon his release from Barzilai Medical Center in Ashkelon at the end of August, Allan was promptly rearrested, and vowed to renew his hunger strike.
He subsequently scrapped the renewed strike, in light of contacts with the Israeli military over his release as well as health concerns. Israel announced at the end of September it would release him. 
The Israel Security Agency (Shin Bet) says that before his arrest, Allan "was in contact with an Islamic Jihad terrorist" with the aim of carrying out large-scale attacks.
He was previously imprisoned from 2006 to 2009 for allegedly seeking to recruit suicide bombers and aiding wanted Palestinians.