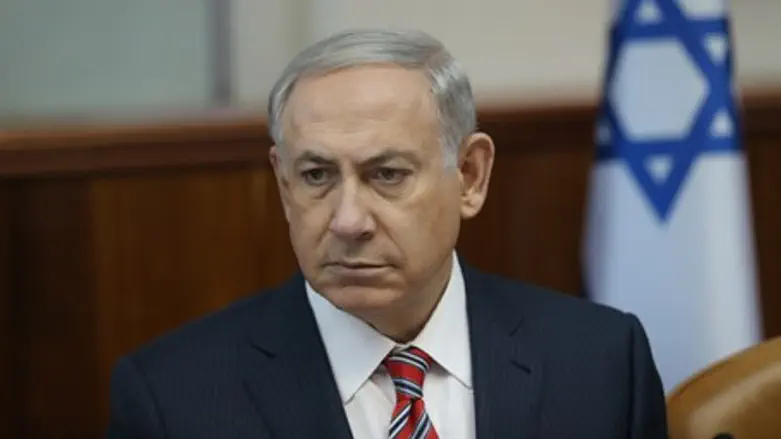 Prime Minister Binyamin Netanyahu
Amit Shabi/POOL/Flash90
In one of the recent sessions held by the Security-Diplomacy Cabinet to discuss the current terror wave, Prime Minister Binyamin Netanyahu expressed a surprising opinion regarding the Arab neighborhoods in eastern Jerusalem.
According to Channel 2, Netanyahu said "We cannot continue with the present situation outside the fence," and suggested that "taking away the blue identity cards from the residents" be considered.
Arabs in eastern Jerusalem are issued blue ID cards, similar to the ones carried by citizens, and enjoy permanent resident status.
According to Channel 2, ministers who were surprised by Netanyahu's statement noted that such a move would have dramatic diplomatic ramifications.
Prime Ministers since 1967 have vowed not to re-divide Jerusalem, after its unification in the Six Day War. Taking away the permanent resident status of eastern Jerusalem's Arabs could be interpreted as the first step toward undoing the annexation of eastern Jerusalem and the application of Israeli sovereignty there.