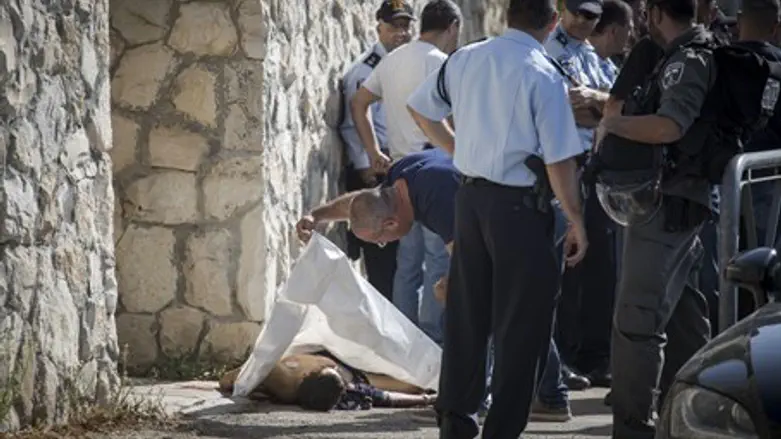 Arab stabber shot in Jerusalem's Armon Hanatziv (file)
Hadas Parush/Flash 90
Hadas Shteif, a senior police correspondent for Army Radio, is concerned over the "ease" with which attacking Arab terrorists are shot by security forces and armed civilians.
"The ease with which officers and civilians shoot terrorists is troubling," wrote Shteif on her Twitter account. "They come to murder but most of them are children."
The senior journalist called to calm the situation and expressed that she feels "bad" about the shooting of terrorists attempting to murder innocent Jews.
"We must calm things down and calm down. It's spilling over also into the criminal field. It feels bad. Troubling," she wrote.
Shteif's post was not up for long before angry comments began flowing in.
One user, Nehemia Gershoni, wrote, "spilling over into the criminal field?! Did you see what happened when they didn't immediately shoot but tried to neutralize by other means? Besides, the overwhelming majority are adults, check the facts."
Another user, David Elbaz, responded: "and the ease with which these animals murder Jews doesn't trouble you. Better that you should feel bad rather than the mother of one of our Jewish brothers."