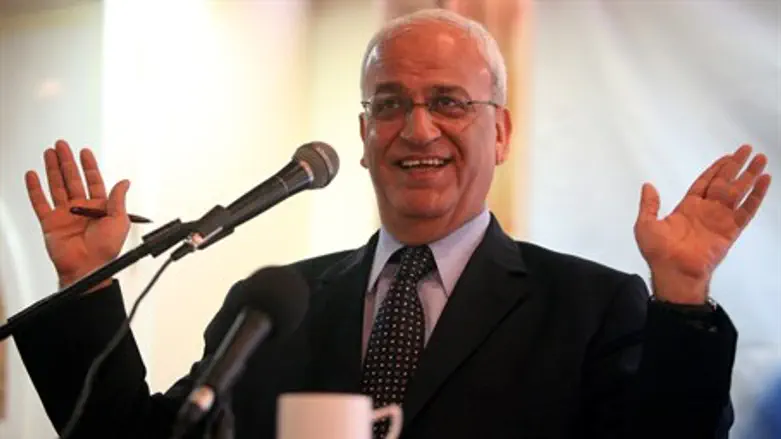 Saeb Erekat
Abir Sultan/Flash 90
Palestine Liberation Organization (PLO) secretary general Saeb Erekat said Tuesday new petitions would be sent to the International Criminal Court (ICC) against Israel, accusing it of "extrajudicial executions." 
Erekat's threat surfaces after a wave of stabbing and car attacks targeting Israeli Jews over the past two weeks. 
More than 20 stabbing attacks have occurred in Israel, Jerusalem and Judea and Samaria since October 3 - not including car attacks, rock-throwings, firebomb attacks, and shootings. 
At least 25 terrorists have been killed by security forces, AFP reports, and Palestinian Authority (PA) and Hamas media have encouraged more and more people to carry out attacks and become "martyrs." 
Erekat's threat is the latest in the PA's "diplomatic war" on Israel, which has included a barrage of petitions to the ICC blaming the Jewish state for various "war crimes" - while the PA and Hamas participate in war crimes themselves.