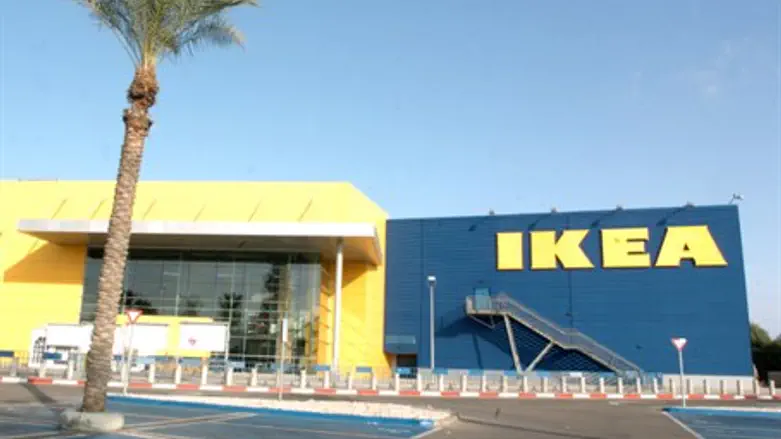 IKEA (file)
Flash 90
A stabbing attack took place on Tuesday afternoon in Kiryat Ata, a coastal city located just northeast of Haifa. One man was lightly wounded in the attack, and another reportedly was moderately wounded, in what was later said to be a criminal attack.
The attack took place in a branch of IKEA, the global home furniture chain originally from Sweden.
Despite initial reports it appears the attacked fled the scene; police forces are currently trying to locate him.
Police have indicated that the incident was criminal in nature, rather than terrorist.
Channel 10's Alon Ben-David reported on Twitter that "a Jewish resident of Kiryat Ata stabbed another Jew who looked like an Arab to him, and moderately wounded him."
The attack follows a string of stabbings, shooting and car attacks ranging from Jerusalem to Ra'anana on the coast near Tel Aviv, which have left three murdered and numerous others wounded.
Matt Wanderman contributed to this report.