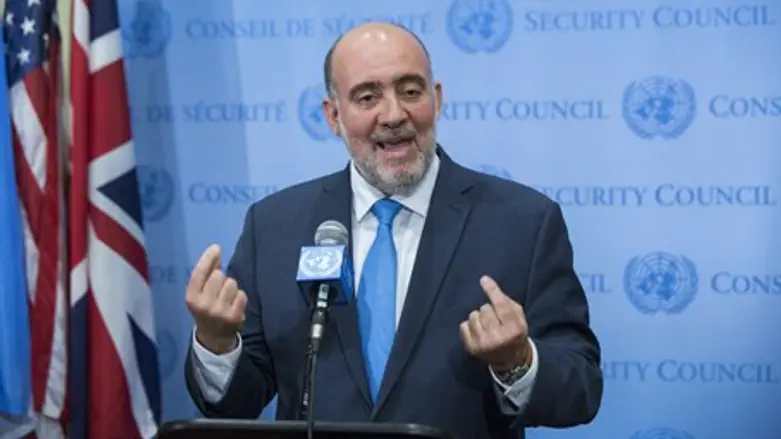 Ron Prosor
Reuters
In the wake of the horrific stream of Palestinian terrorist murders, Israeli Ambassador to the UN Ron Prosor told the UN Security Council that while these horrific killings and the recent escalation of attacks against Israelis were condemned by Secretary General Ban Ki-moon, "the Security Council remains silent, as always." 
"Palestinian terrorists are trying to turn the holiday season into a season of grief," Prosor's statement continued. "Instead of calming tensions, the Palestinian leadership has used this holiday season to increase its inflammatory rhetoric and dangerous incitement.
"Prime Minister Benjamin Netanyahu has repeatedly made it clear, most recently at his address last week to the General Assembly, that 'Israel is fully committed to maintaining the status quo' at the Temple Mount. Despite these clear and unequivocal statements, Abbas continues to deliberately spread false allegations with the sole purpose of sparking violence amongst the Palestinian People. In this he joins in league with extremists groups such as Hamas and Islamic Jihad." 
Ambassador Prosor called on the UN Secretary General to put an end to the Palestinian incitement.
"You must make it clear that their words are leading to bloodshed, before the incitement leads to another act of cold-blooded murder and further escalation of violence."