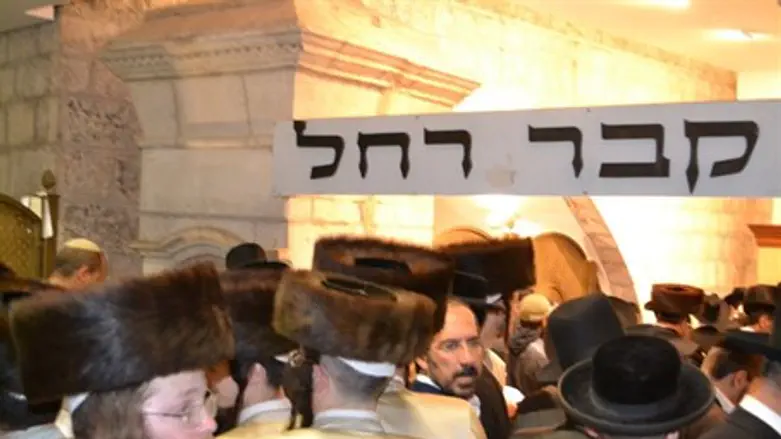 Rachel's Tomb
Flash90
Unrest throughout Jerusalem, Judea and Samaria continued Sunday afternoon, as Arab rioters continue to throw rocks at Israeli vehicles, and to attack police and security forces. On Sunday, a terrorist threw a firebomb at security forces at the Tomb of Rachel outside Bethlehem. A Border Guard officer was injured in that attack.
Security forces were searching for the terrorist.
Meanwhile, Arabs continued rioting in the Issawiya neighborhood of Jerusalem. The rioting broke out Sunday after a resident of the neighborhood was killed after perpetrating a terror attack. The Arab youth stabbed a Jewish teen several times near the Mamilla shopping center in Jerusalem. The teen was taken to the hospital in moderate condition. Security forces shot and killed the stabber, and rioting broke out shortly after.
Large numbers of security forces were on the scene in the Old City of Jerusalem. Some 1,500 police officers and security officials were on duty in the Old City and Arab neighborhoods of Jerusalem – more than during Operation Protective Edge. Arab youths are still banned from the Old City, and Arab visits to the Temple Mount have been severely curtailed. Jewish visitors to the Kotel can reach the site from the Jaffa Gate only through the Armenian and Jewish quarters; access to entrances from the Old City Arab market is being prevented, with security officials directing all Jews away from the market.