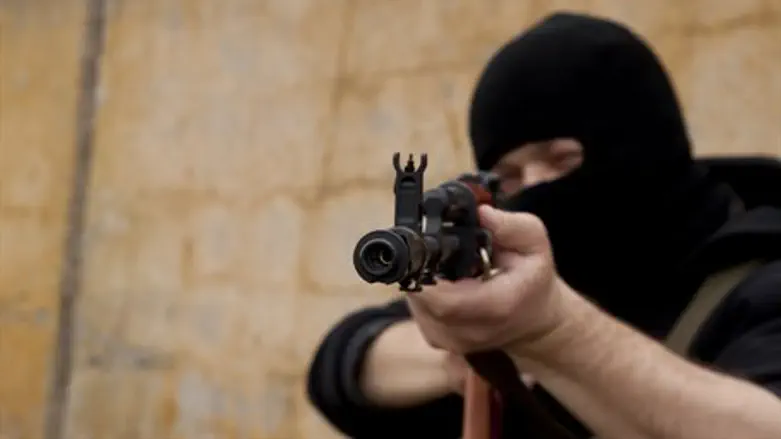 (Illustration)
Thinkstock
Around the same time on Saturday night after Shabbat as a fatal terrorist attack took place in Jerusalem's Old City, a shooting attack took place in the eastern neighborhood of Nof Tzion in the capital.
An Arab terrorist opened fire at a sukkah, a festival booth Jews are commanded to dwell in during the Sukkot holiday that began last week.
The bullet pierced the wooden wall of the structure; fortunately no one was wounded in the attack.
Police have launched a manhunt after the terrorist.
In another attack just minutes prior to the shooting, a terrorist killed one man and wounded four other people in the Old City of Jerusalem. 
The terrorist was himself fatally wounded, after being shot by security forces.
The flurry of attacks comes after senior Hamas official Mahmoud Zahar earlier on Saturday called for Arab residents of Jerusalem, Judea and Samaria to "mobilize" and "take up arms" in an open call for armed attacks against Jews.
Just last Thursday night a young couple was gunned down in front of the eyes of their four young children outside Itamar in Samaria, in an attack claimed by Palestinian Authority (PA) Chairman Mahmoud Abbas's Fatah faction.