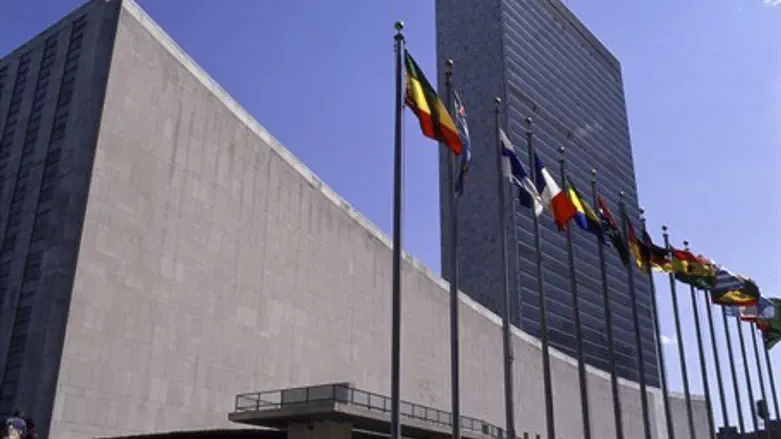 United Nations Headquarters
Thinkstock
The PLO flag is to be raised for the first time at the United Nations later Wednesday, after the UN General Assembly passed a motion earlier this month, to raise the Palestinian and Vatican flags.
UN Secretary-General Ban Ki-moon and Palestinian Authority (PA) Chairman Mahmoud Abbas will preside over the 15-minute ceremony in the UN's rose garden, to begin at 1:00 PM local time, shortly after Abbas addresses the General Assembly.
Hundreds of world leaders are invited, but an official at the Palestinian mission to the UN said only that "a large" number would attend. Rain is forecast for much of the day, possibly putting a damper on the occasion.
Abbas, 80, called it "our moment of hope," in an op-ed published by The Huffington Post on the eve of the ceremony.
"The sense of pride among the Palestinian people was overwhelming the day the world voted in favor of this landmark initiative," Abbas wrote Tuesday. "I am certain that the day our flag rises among the flags of the community of nations will also be a most emotional and proud day."
He also called for a multilateral solution to the Israeli-Palestinian conflict, adding: "The UN must give my people more than hope."
Israel voted against the September 10 decision to raise the PLO flag, along with the United States and six other countries.
The motion received 119 favorable votes, with 45 countries abstaining. Israel's UN representative Ron Prosor said the move was a "blatant attempt to hijack the UN" and said that the only way to achieve peace as through direct talks with Israel.