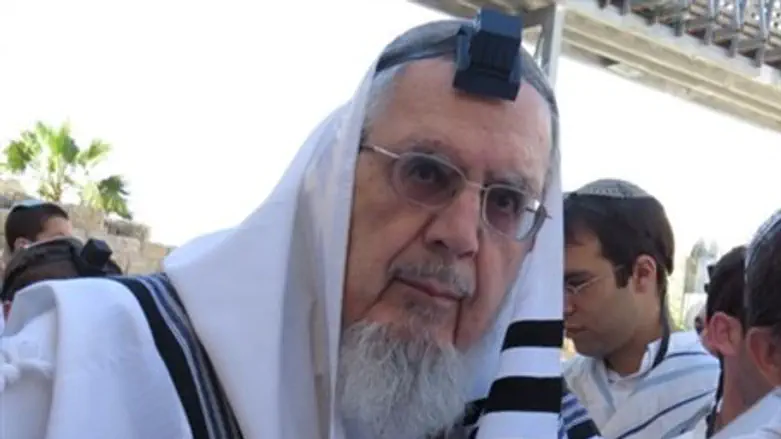 R,. Nahum Rabinovich
Flash 90
Rabbi Nahum Eliezer Rabinowitz, Head of the Maaleh Adumim Hesder Yeshiva and a leading Zionist rabbi, spoke Tuesday in favor of constructing a synagogue on the Temple Mount.
"A synagogue should be planned and built in the permitted zone," he said, referring to the area of the Temple Mount where post-Second Temple rabbinical teachings allow Jews to tread, and noting that a synagogue already stood there in the past.
"There once was a synagogue at the edge of the area where the Temple stood, and the Rambam [Maimonides] wrote that he visited it and prayed there, and there is testimony to that effect from all generations. This is something that should be renewed."
Building a synagogue on the Temple Mount need not enrage the Muslims, he said, even though they raise baseless arguments against the Jews.
The rabbi added that he expects the police to take action with all of its force to block violent riots by enemies of Israel, and restore quiet to the Temple Mount.
"This is not the time to build on the Temple Mount," he said. "We must recognize that we cannot do it – but to make peace on the Mount so that Jews will be able to ascend without fear. "We do not provoke the Arabs but they must not be allowed to provoke us.'