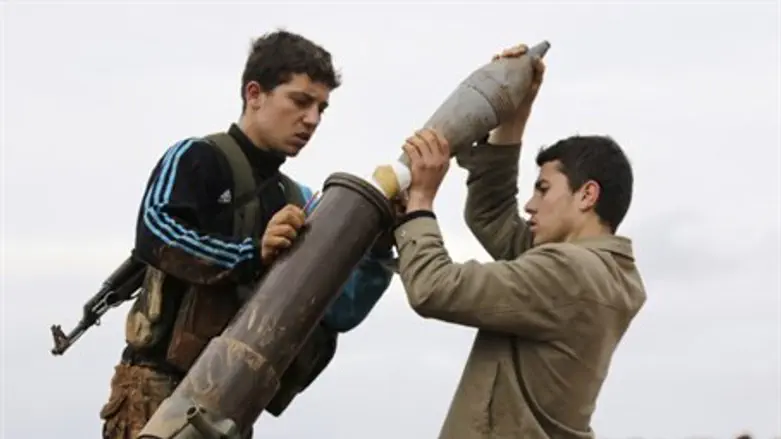 Al Nusra Front rebels
Reuters
Israeli security forces say that fighting from the Syrian civil war spilled over into Israel this evening (Saturday). Rocket alarms did not go off and there were no reported casualties or damage.
Earlier in the afternoon afternoon residents in the northern Golan Heights claimed they had heard loud explosions. The IDF spokesperson unit says that a projectile struck Israeli territory, and that it most likely resulted from combat on the other side of the Syrian border.
Security forces are investigating the incident. More information will be updated when it is available.
Last night Channel 2 reported that US-trained and equipped rebels in Syria handed over some of their ammunition and humanitarian equipment to the al-Nusra Front.
The US military stated that the equipment was given to a group connected with al-Qaeda in exchange for safe passage