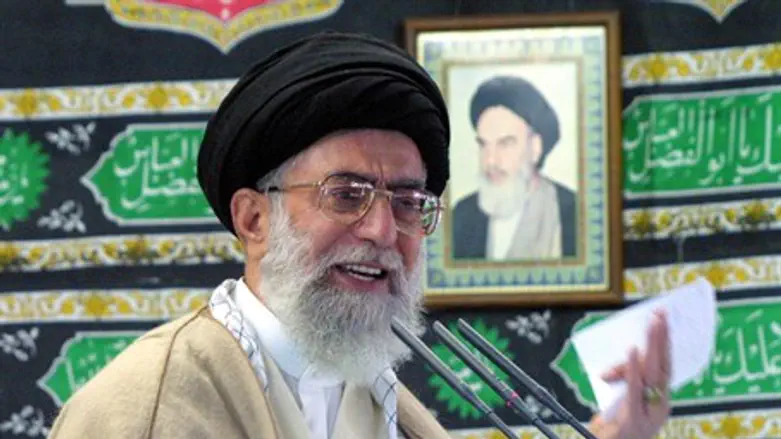 Ali Khameini
Reuters
Iranian Supreme Leader Ayatollah Ali Khamenei said "improper measures" and "mismanagement" by Saudi authorities caused Thursday's deadly stampede at the annual hajj pilgrimage, and announced three days of mourning.
"The government of Saudi Arabia must accept the huge responsibility for this catastrophe," state news agency IRNA quoted him as saying of the tragedy, which killed more than 700 pilgrims, including at least 90 Iranians.
Khamenei on Wednesday had said that Saudi Arabia bore a duty to all pilgrims at the holy rituals, and his comments after the tragedy followed those of other Iranian officials who criticized the kingdom for failing to safeguard the ceremonies.
Urging greater efforts to protect those attending the hajj, Khamenei said the causes of the accident "should not be overlooked."
The statements came after Alaeddin Boroujerdi, Chairman of the National Security and Foreign Policy Commission of Iran's parliament, also laid blame on the Saudis in a comment hinting at a call for change in the management of Mecca.
Boroujerdi told the semi-official Fars News Agency that "the Saudi government showed that it is ineligible and incompetent to manage the hajj ceremony."
The statement echoes comments by senior Egyptian religious officials to Iranian media, in which the possibility was raised that Saudi authority over the hajj pilgrimage and Meccan holy sites might be divided among Muslim states.
Those comments came before the stampede, but after an unusual crane collapse two weeks ago at the Grand Mosque in Mecca.
The collapse killed 107 people and wounded 238 at the holiest site in Islam which houses the Kaaba cube Muslims pray towards, and it ironically took place on September 11, caused by high winds and a sandstorm.
Following the crane collapse Saudi Arabia barred the Saudi Binladin Group that owned the crane from new projects - the Group is owned by the family of Osama bin Laden.
AFP contributed to this report.