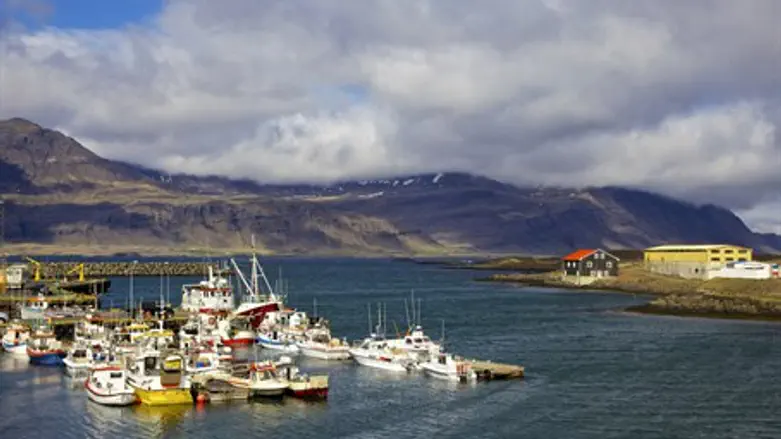 Iceland (illustration)
Doron Horowitz/Flash 90
In a surprising about-face, Iceland's capital city of Reykjavik has decided to back down on its decision made just last Wednesday to boycott all Israeli goods.
Reykjavik Mayor Dagur B. Eggertsson told the Icelandic National Broadcasting Service RUV that the decision is to be withdrawn, saying he was "angry" with himself for supporting the move.
"Yes, the decision was poorly prepared. In the past I have taken great pride in preparing all big decisions thoroughly. I'll admit here and now that I am angry with myself for not doing that, and for not having prepared the decision as well as I would have liked to. This was very unfortunate," he said.
The decision was to have all city agencies boycott all Israeli goods. It came under harsh criticism by Jewish groups who noted a full boycott of Israeli goods would have to include computers and cell phones.
Even Iceland's Foreign Ministry slammed the move, saying it did not represent official policy.
Eggertsson responded to initial criticism by saying the boycott was meant to focus only on goods made by Jews in Judea and Samaria - despite the wording of the resolution clearly indicating otherwise. Now he has decided to scrap the resolution altogether and have a new proposal submitted.
"I have previously stated that we could have been far clearer in the text of the decision, even if the idea had always been this. It is important we make absolutely clear that this was the case." 
The mayor claimed he was surprised by the outcry over the discriminating decision singling out the Jewish state, saying, "I did expect a reaction, but nothing like this. The reaction this decision has received appears to be much more intense than when Iceland recognized the state of Palestine."
Iceland's Prime Minister Sigmundur Davio Gunnlaugsson has condemned Reykjavik's boycott as being "absurd," saying it harms Iceland's reputation and commercial interests.