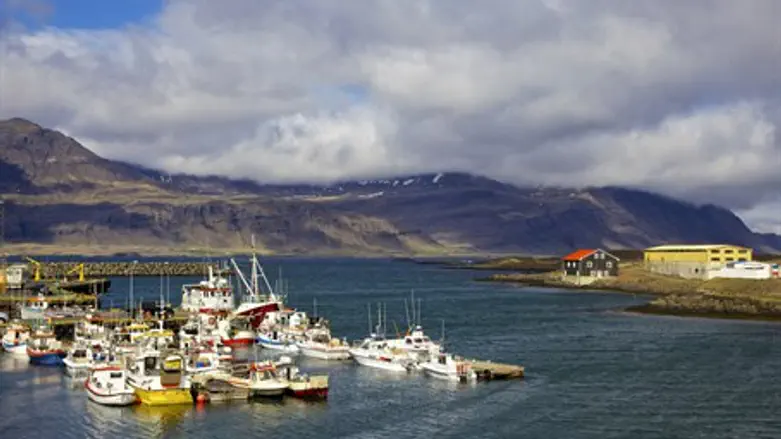 Iceland
Doron Horowitz/Flash 90
Two prominent American Jewish groups on Friday denounced Iceland's capital city council for voting to boycott Israeli products, reported AFP.
Reykjavik's council approved a motion Tuesday to halt the city's purchase of such products, becoming the latest European city to join the Boycott, Divestment and Sanctions (BDS) campaign against Israel.
The Los Angeles-based Simon Wiesenthal Center, a human rights group, issued a travel advisory to warn Jews of Reykjavik's "racist vote" which it said could "create an environment hostile to Israelis and other Jews."
Meanwhile, the head of the World Jewish Congress (WJC), Ronald Lauder, urged the government of Iceland to "strongly denounce" Reykjavik's decision.
In a statement,. Lauder lamented "the silence of Iceland's political leadership on this important matter."
"We urge the government of Iceland to act against this boycott. It is unfair, and it could have negative repercussions for Iceland's good name on the international stage. We need to know what the official position of the Government of Iceland is in that regard, and what it intends to do about this boycott call."
Lauder, who has been in close contact with leading personalities in Iceland, urged the country's leadership to make "a dramatic public gesture that will demonstrate to the people of Iceland and the world that there is boycotts are wrong and counterproductive."
"The Boycott, Divestment and Sanctions movement only strengthens extremists on both sides. It feeds into the worst stereotypes Israelis and Palestinians have of each other, and prevents any political or social dialogue from taking place. Instead of boycott calls, Iceland should initiate or support efforts aimed at fostering dialogue and cooperation between Israelis and Palestinians," the WJC president declared.
Iceland's Foreign Ministry told Channel 2 News on Thursday that the country does not give Reykjavik's decision any credence, noting that "the decision of the city council does not indicate Iceland's relations with Israel."
In response to the decision, the European Jewish Congress (EJC) said that it is considering suing the city council of Reykjavik.
"This is clearly a discriminatory move and we have already sought advice that it might break international law and treaties," Dr. Moshe Kantor, President of the EJC, said. "Once again we see one nation, over all others, subjected to a ban and boycott, and we would like to ask those that sought this boycott if it is a mere coincidence that this nation also happens to be the only Jewish nation in the world."
Israeli Foreign Ministry spokesman Emmanuel Nahshon also responded to the boycott and said, "A volcano of hatred is erupting in the Reykjavik city council. Without any reason and justification besides pure hatred, calls are being issued to boycott the state of Israel." 
(Arutz Sheva's North American desk is keeping you updated until the start of Shabbat in New York. The time posted automatically on all Arutz Sheva articles, however, is Israeli time.)