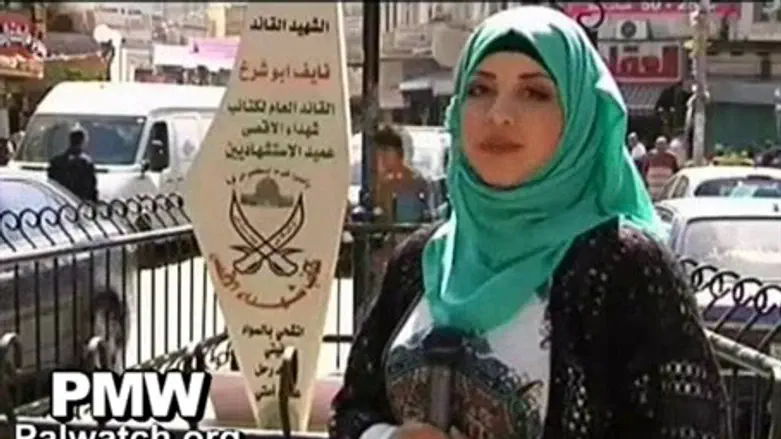 Terrorist Square in Shechem
Palestinian Media Watch
A member of the Stavanger city council in Norway has called on the municipality to sever ties with sister city Shechem (Nablus) following a report that yet another central square in the city had been named after a terrorist murderer. 
According to councilor Mats Danielsson, "the cities we partner with need to share values, norms and practices common to our people. This is proof of the opposite. Our sister city Nablus honors terrorists."
Danielsson made the remarks in an interview with Norwegian newspaper Roglands Avis, after Palestinian Media Watch reported the Palestinian Authority had named a square in Schechem after terrorist Naif Abu Sharah. 
Abu Sharah has been involved in numerous terrorists attacks targeting Israelis, including a double suicide bombing in Tel Aviv in 2003 which killed 23 people and injured dozens more. 
According to PMW, a memorial built in honor of Abu Shahar in the square is in the shape of a map of "Palestine" including areas controlled by the PA as well as all of Israel. 
The monument's design, clearly touting the desire to erase the existence of Israel altogether, also outraged the Norwegian city councilor. 
"This is clear evidence that the terrorist acts to wipe Israel off the map and make room for a Palestinian state," Danielsson asserted. "This implies that another of our sister cities, Netanya, is a legitimate target for terrorists who want to kill Jews."