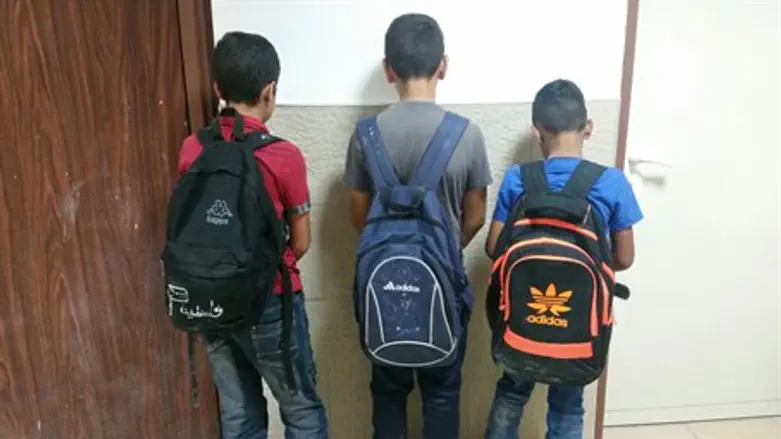 Three arrested children
Police spokesperson
Three Arab children, aged 11 to 12, were apprehended on Tuesday afternoon after caught throwing stones at the Ma'ale Adumim junction. 
Border Patrol forces stationed in the area detained the three children carrying stones. An initial investigation revealed that after finishing school they had gone to the road to throw rocks at Israeli vehicles. 
No injuries or damage were reported. 
Commander of the Jerusalem Border Patrol, Chief Superintendent Aviad Katfi, said the team is "working hard to maintain security for residents of the city." 
"Unfortunately, we have encountered quite a few children who violate public order and endanger civilians," he added. 
"The Jerusalem Police turns to local leadership to demonstrate responsibility and prevent minors from participating in disturbances that endanger security and public safety," Katfi emphasized.  
"The police stresses it will continue to act decisively and uncompromisingly against any attempt to disturb public order and safety."