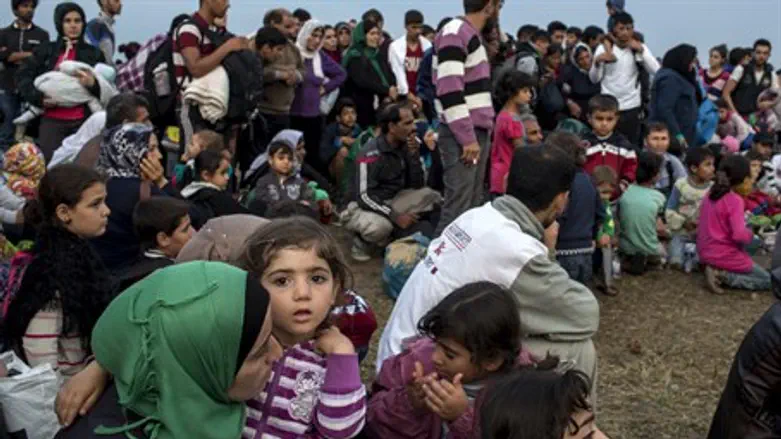 Syrian refugees
Reuters
Former Polish president Lech Walesa spoke out on Monday in support of providing asylum to refugees, even in his own home - but only if his wife agrees.
"If these people are fleeing to save their lives, then we must accept them," he told Poland's TVN24 news channel.
"I will have to agree this with my wife, but I am for taking them in, even to my own home," added Walesa.
The comments come as Polish Prime Minister Ewa Kopacz said on the weekend that for the time being, the government would focus on providing for the 2,000 refugees that it has already agreed to accept.
Polish citizens, however, view the issue differently. A newly released poll found that the vast majority of Poles are against allowing refugees into the country.
Only 16 percent of respondents expressed support for accepting refugees unconditionally, while 37 percent said they were ready to accept refugees only if the costs will be financed by the EU or the UN. 26 percent said they are totally opposed to accepting refugees into Poland.
30 percent of respondents expressed support for the closure of European borders to refugees, while 18 percent said that refugee camps should be created outside of Europe.
Earlier on Monday, European Commission chief Jean-Claude Juncker presented a proposal for mandatory quotas of refugees for EU states.
Under the proposal, which will be officially unveiled later this week, Germany and France would take nearly half of the 120,000 refugees to be relocated from frontline states.
Germany would take 31,443 and France 24,031, while Spain would take 14,931.