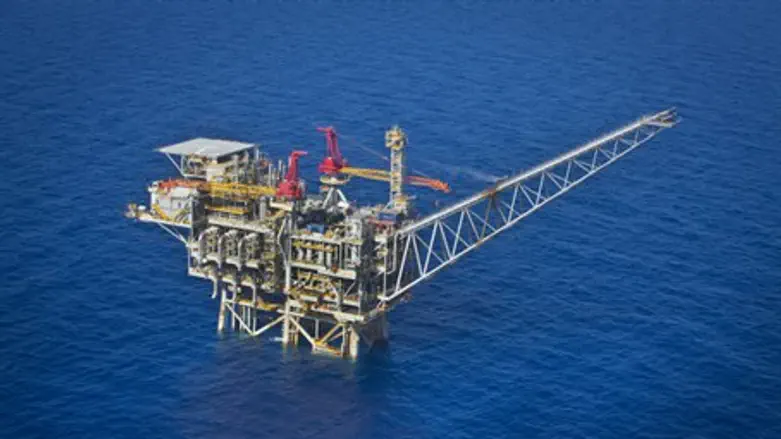 Israeli Tamar gas rig
Flash 90
An Italian exploration firm searching for gas and oil off Egypt's shores announced Sunday that it had found a huge natural gas deposit – the "biggest ever" find for the Mediterranean ever, according to officials for Eni SpA.
According to the company, the find could provide as much as 30 trillion cubic feet (tcf) of gas in an area of 100 square kilometers (38.6 square miles). Called Zohr, the field, the company said in a statement, is "is the largest gas discovery ever made in Egypt and in the Mediterranean Sea and could become one of the world's largest natural gas finds."
The Leviathan field, until now the largest field in the Mediterranean, has 22 tcf of proven reserves. The other large Israeli gas field, Tamar, has 10 tcf, but both fields may be larger than that, geologists said. Eni did not say how much of the Egyptian find has been proven yet.
The company made the announcement a day after Eni CEO Claudio Descalzi met in Cairo with Egyptian President Abdel-Fattah el-Sissi. The government has not yet commented on the Eni announcement. Egypt had been in on-again, off-again talks to buy gas from Israel.