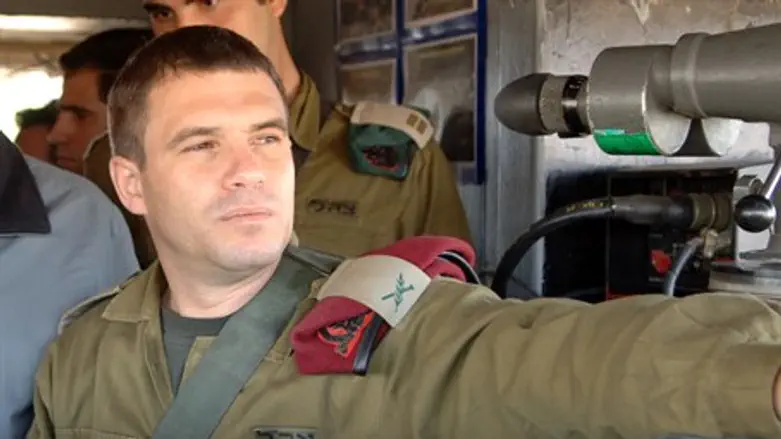 Gal Hirsch
Moshe Milner/Flash 90/GPO
Interior Security Minister Gilad Erdan (Likud) met with bereaved parents on Friday, to hear their complaints against his appointment of Brig. Gen. Gal Hirsch as police commissioner on Tuesday.
The bereaved parents argued that Hirsch's role as a commander in the Second Lebanon War led to the unnecessary deaths of their loved ones.
Following the meeting, Erdan promised to weigh their claims and reassess his appointment of Hirsch.
Moshe Moskal, the father of First Sergeant Rafnael Moskal, said after the meeting that "the minister expressed willingness to read the reports written about Gal Hirsch's conduct, and to meet with IDF generals to hear about how Hirsch was as commander of the 91st Division."
"We want a good and appropriate police commissioner, and in terms of values, Hirsch isn't appropriate for this role in light of his command in the Second Lebanon War," said Moskal. "We thank the minister for the meeting and hope he will make a wise and intelligent decision."
Erdan met with the bereaved parents in his office following a protest held on Thursday opposite his home, which focused on Hirsch's conduct in the Second Lebanon War.
Next Tuesday the Turkel Commission is to gather and discuss the appointment of Hirsch as police chief. Retired Judge Ya'akov Turkel promised to present the position of the bereaved parents and former police commissioners who oppose the appointment in the meeting.