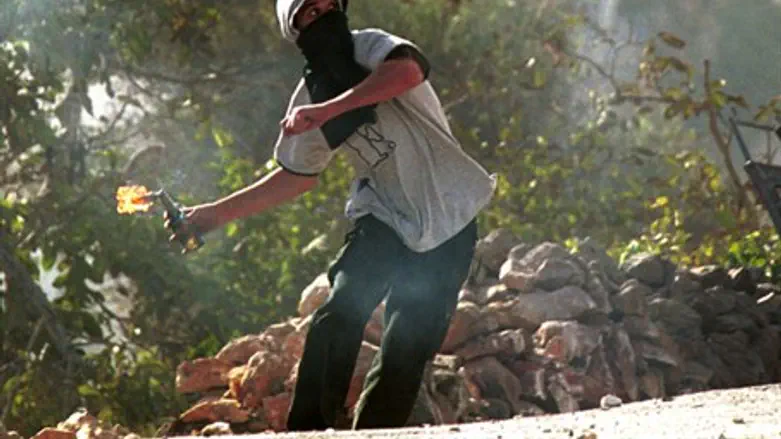 Firebomb attack (file)
Flash 90
A joint security operation has broken up a terrorist cell targeting Israeli motorists in the Samaria region, it has been cleared for publication Monday.
Israel Police, the IDF and the Shin Bet internal security services arrested the members of the terrorist cell, which was based in the village of Beita, near Shechem (Nablus), in a joint raid.
Among other attacks, the terrorists are believed to be behind the June 14 firebombing of an Israel car traveling along Route 60. In that attack, the attackers hurled a firebomb from their moving vehicle, shortly after the end of Shabbat.
Under interrogation the suspects admitted to carrying out a string of other attacks, including firebombings and rock-throwing ambushes targeting Israeli vehicles. They also admitted to coordinating violent riots targeting Israeli security forces in Samaria.
The key members of the cell all hail from Beita and the surrounding area.
Its leaders have been named as:
Faris Abed Elkarim Farhat, 19, admitted to throwing the firebomb in the June 14 attack as well as involvement in several similar firebomb and rock attacks against Israeli vehicles
Amid Amad Adnan M'Ali, 21, admitted to driving the vehicle in June 14 attack, as well as involvement in other similar attacks
Security forces also seized the vehicle used in the June 14 attack.
Formal charges will be issued against the cell members in the coming days at the Samaria Military Court.