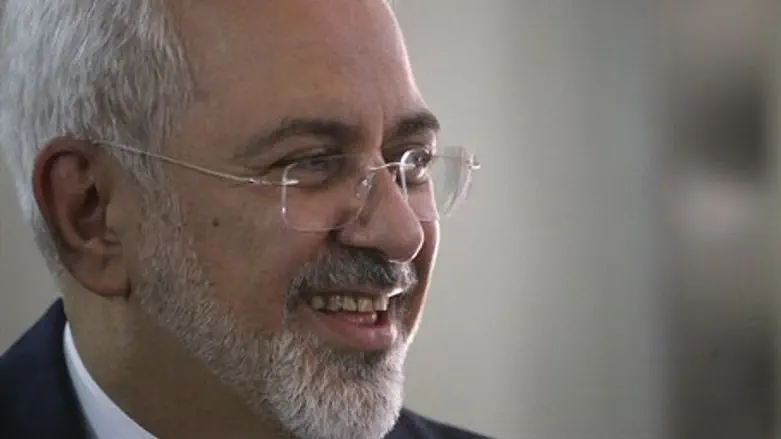 Mohammad Javad Zarif
Reuters
Iranian Foreign Minister Mohammad Javad Zarif, who was a key negotiator in the nuclear deal sealed last month, said on Sunday that Iran's nuclear program is its "source of power in the region."
"The nuclear issue was one of our tools of power (in negotiations) and we stated that no one can decide for us. We had a source of power in the region," Zarif said in a Tehran meeting according to the semi-official Fars News Agency.
The foreign minister claimed that world powers "wanted to destroy" Iran's source of power but Iran maintained that power in nuclear talks, in a comment indicating Iran was left with its perceived nuclear threat intact allowing it to leverage a regional hegemony.
With the nuclear deal Iran's rivals in the region have been left scrambling to figure out a response; reports of Saudi Arabia seeking nuclear weapons of its own show troubling signs of a possible Middle East nuclear arms race on the horizon.
Zarif claimed that Iran has become a regional power using "new tools of power," apparently indicating the nuclear diplomacy that is to give Iran hundreds of billions of dollars in sanctions relief, lift embargoes on its weapons trade, and eventually lift all limitations on its nuclear program - if it doesn't breach conditions first.
Iran's foreign minister went on to say "enemies" are trying to spread "Iranophobia" in the region, in a likely jab at Israeli opposition to the deal as well as opposition heard less vocally among Gulf states and other regional players.
When asked about the future of the Middle East after the Iran nuclear deal, Zarif said, "if we see the JCPOA (nuclear deal - ed.) as an opportunity, it will both pave the ground for us in the region and can be a serious economic opening."
Zarif's comments on the nuclear program advancing Iran's nuclear hegemony in the region, which has been expanded via terror proxies and Shi'ite militias in Lebanon, Yemen, Gaza, Syria and Iraq, echo similar statements by Atomic Energy Organization of Iran (AEOI) head Ali Akbar Salehi.
Fars quoted Salehi as saying earlier this month: "recognition of Iran's enrichment right and acquisition of the nuclear technology was imposed on the other side."
"The JCPOA will disrupt the power balance in the region and this indicates that Iran is holding the key to the establishment of security in the region," said Salehi.