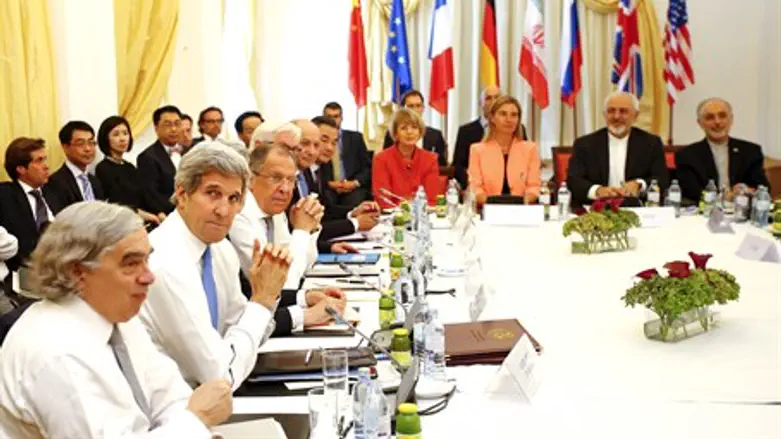 Iran nuclear talks in Vienna
Reuters
A growing majority of Americans are turning against the nuclear deal with Iran and believe Congress should reject the deal, a new poll released Thursday found.
56% of Americans now say they think Congress should reject the deal with Iran, up from 52% less than a month ago, according to the CNN/ORC poll.
6-in-10 Americans also disapprove of President Barack Obama's handling of the U.S. relationship with Iran, according to the poll.
The American public's growing disapproval of the Iran deal stems from an increasing partisan polarization over the deal, with more Republicans opposing and more Democrats embracing the nuclear deal, CNN noted.
Republican opposition has jumped to 83% from 66% last month while 70% of Democrats now say Congress should approve the deal, up from 61% in July.
The number of independents opposing the deal, meanwhile, remains steady as a majority -- now 58% -- continues to believe Congress should reject the deal.
Congress is currently reviewing the deal and has until September 17 to approve or reject it.
So far, two Democrats have announced they would vote against the deal - Chuck Schumer of New York and Robert Menendez of New Jersey, who announced his decision to vote against the deal on Tuesday.
Senate Minority Leader Harry Reid (D-NV) has been holding off on announcing his stance on the deal, after indicating he intends to talk with influential Jewish backers before deciding.
Unless another 11 Senate Democrats decide to vote against the deal, its opponents will not have the votes to keep the agreement from going into effect.