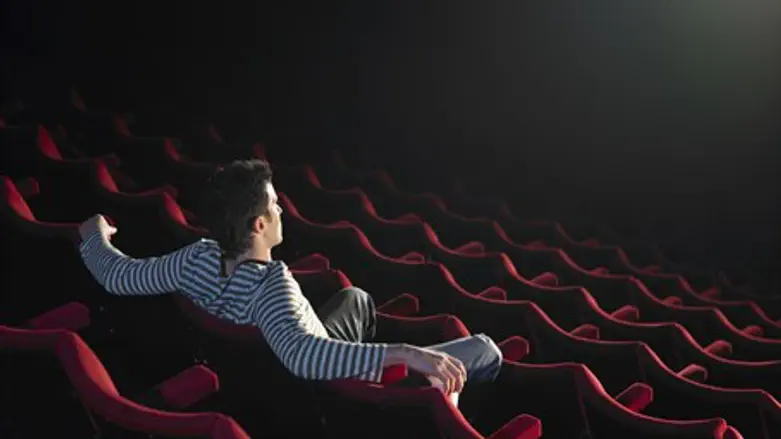 Movie Theater (illustration)
Thinkstock
A movie by an Israeli filmmaker was rejected from an Oslo film festival because it did not address the Israeli-Palestinian conflict, the New York TImes has reported. 
Roy Zafrani's film, "Other Dreamers," which documents disabled children near Tel Aviv, was rejected from the Human Rights Human Wrongs festival for focusing solely on Israelis. 
In an email received from the founder of the festival's parent company, the Oslo Documentary Cinema, Ketil Magnussen told Zafrani that "we support the academic and cultural boycott of Israel."
Unless Zafrani's films dealt with "the illegal occupation," the blockade of Gaza, or discrimination against Palestinians, Magnussen informed him, they would not be screened.
Zafrani connected the incident to the greater movement to boycott Israel, noting his opposition to cultural boycotts in general. 
"I think the larger issue is that there is a boycott - which I can understand and not understand; I'm not political. But I think we should suspend it for some things," Zafrani told the Times, mentioning art specifically. 
Omar Barghouti, the founder of the Boycott, Divestment and Sanctions movement seeking to economically harm the Jewish state, said its target was Israeli institutions, not individuals. 
"Mere affiliation of Israeli cultural workers to an Israeli cultural institution is therefore not grounds for applying the boycott," Barghouti wrote in an email to the Times on the incident.