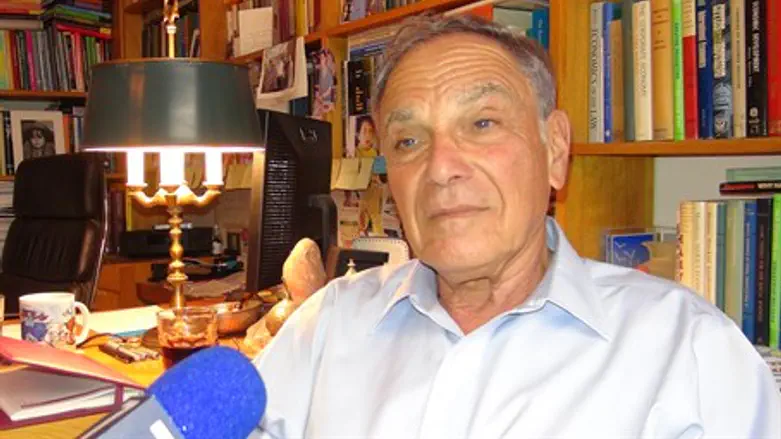 Prof. Eytan Sheshinki
Eliran Aharon
There has been much controversy over the deal passed Sunday to develop Israel's offshore natural gas fields, but what's all the fuss about? To find out, Arutz Sheva sat down to talk with Prof. Eytan Sheshinki of Hebrew University, a renowned expert of economics.
The professor explained that the deal is a "serious improvement," noting how Israel was faced with a partnership of the local Delek Group and Noble Energy holding a monopoly over the state's two new maritime gas fields, Tamar and Leviathan.
In making the deal, the state sought to prevent the pitfalls of a monopoly without getting entangled in a legal battle with the companies, and according to Sheshinki, the deal reached with them involving structural changes and pricing regulation will do just that.
Delek is required to sell its Tamar holdings and retain its shares in Leviathan according to the deal, while Noble will reduce its hold on Tamar and have no veto power, according to the professor.
In Tamar, there are "two new deposits which have been discovered called Karish and Tanin, which also the current partnership will be compelled to sell and will supply the Israeli market," while Leviathan "will have to be developed within the next five years," he explained.
There is a "good chance" that Israel will now have three players in the natural gas market instead of one thanks to the deal, leading to better prices and a healthier and more competitive market, according to Sheshinki.