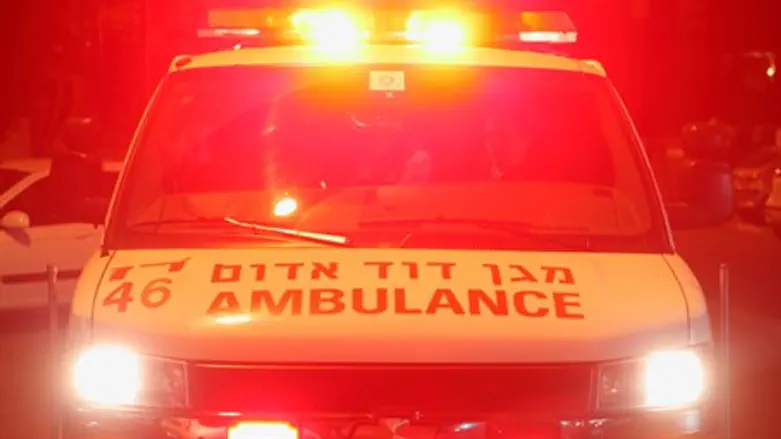 Ambulance (archive)
Flash 90
A 14-year-old girl drowned to death in a tragic accident Monday, after falling into the Jordan River near Arik Bridge in northern Israel.
The girl's body was found in the water after a relatively short search. Magen David Adom (MDA) paramedics pronounced her dead at the scene.
An initial investigation revealed that the girl went into the river to swim, but was overcome by the current and drowned. The search and rescue team which scoured the area for her included Golan District Police, marine police, Golan Rescue Unit and police diving teams.
MDA paramedic Meir Ashraf was among those at the scene.
"A girl of around 14 years drowned in the Jordan (River) and disappeared in the evening hours," he said, describing the difficulties rescuers faced in trying to find her in the pitch dark.
"After a few minutes the girl was located and recovered from the water close to Arik Bridge without any signs of life, and we were forced to pronounce her death.
He described the immense grief of her family members who were at the scene throughout the search, several of whom were treated for symptoms of trauma.