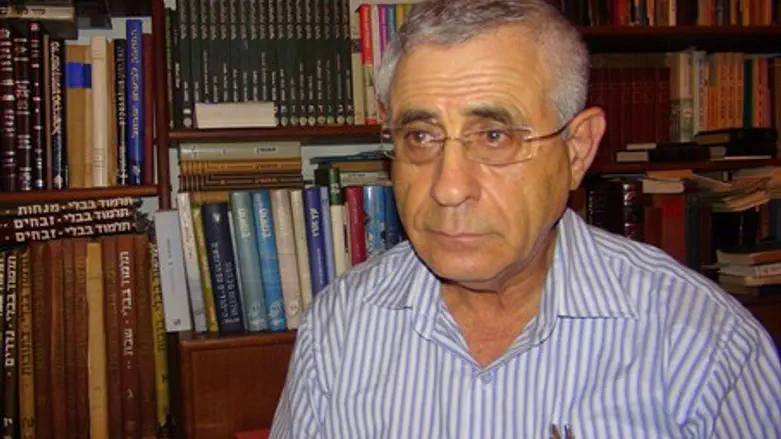 Dr. Mordechai Kedar
Eliran Aharon
On Thursday, an engineering student from the Kinneret Academic college in northern Israel was charged with joining Islamic State (ISIS). 
To examine the growing phenomenon of young Israeli Arabs joining the jihadist group, Arutz Sheva spoke to Dr. Mordechai Kedar, well-known expert on the Middle East and Islam and a regular columnist for Arutz Sheva. 
"(ISIS) is already not an organization; it's a country," Dr. Kedar stated, noting the student "is not the first" and that a wide variety of people have already joined ISIS from within Israel's borders - including a doctor from Barzilai Hospital in Ashkelon. 
Some 60 Israeli Arabs have already joined ISIS, he said. 
But what does Israel plan to do about it?
"Israel is a strong country and I believe it has already sent a message to ISIS," he opined. 
Kedar explained that ISIS "is no longer an organization, it's a country." Likening it to Nazi Germany, he said that the only way to defeat it would be by fighting it on the ground, the way the Nazis were defeated.