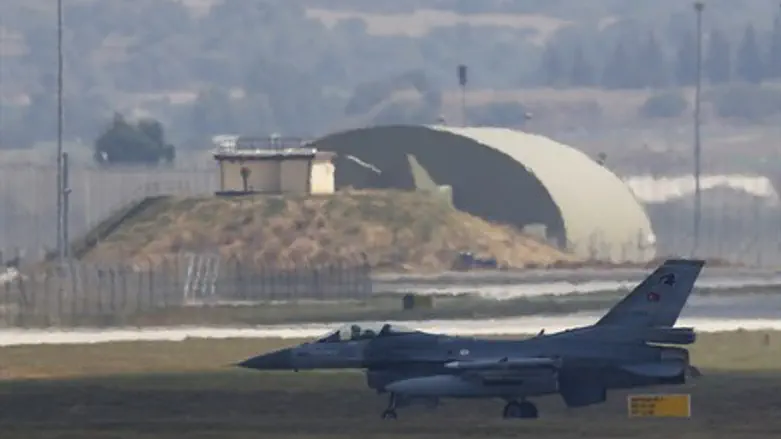 F-16 fighter jet lands at Incirlik air base
Reuters
The United States on Wednesday night launched its first manned airstrikes against Islamic State (ISIS) targets from the Incirlik Air Base in Turkey, the American military said, according to Reuters.
The U.S.-led coalition had launched flying, unmanned missions against the militants earlier this month, the Combined Joint Task Force said in a statement.
The missions follow Turkey's announcement last month that it would open its bases to coalition air operations against the group in Syria and Iraq, though security forces made clear on Wednesday night that Turkish fighter jets were not involved in the American air strikes.
Earlier Wednesday, a foreign ministry official in Ankara said Turkey is ready to begin operations against ISIS jihadists together with the United States after a brief "pause" for coordination purposes.
Ankara launched its first airstrikes against ISIS targets in late July but then put them on hold, instead concentrating its firepower on Kurdish militants.
According to the Turkish official the anti-ISIS operations had been put on hold at Washington's request so that the strikes against the jihadists could be carried out jointly.
"Turkey and the United States will coordinate operations," the official said speaking on condition of anonymity. "From our perspective, there has been a pause right now as Americans asked to wait for coordination purposes."