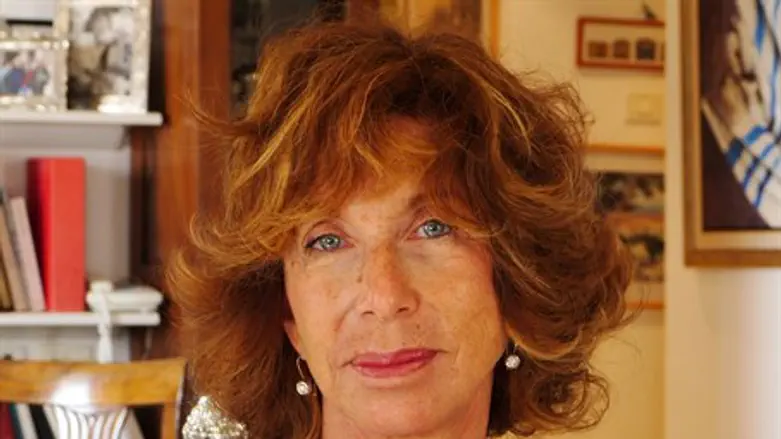 Fiamma Nienstein
Prime Minister's Office
Fiamma Nirenstein, the fiercely pro-Israel former member of the Italian parliament, has been named Israel's ambassador to Italy. Prime Minister Binyamin Netanyahu said he was sure that Nirenstein will "deepen ties between our two countries."
Born in Florence, Nirenstein was a leading columnist for the Italian daily "Il Giornale," and for 15 years was the Israeli correspondent for several Italian newspapers and magazines. She has been granted over 20 awards for her literary and journalistic accomplishments.
In 2008, she was elected to the Italian Parliament, where she served for four years, making aliya in 2013. Throughout the years, she has been active in Jewish and pro-Israel organizations in Italy and Europe, and has received many awards and accolades for that activity as well.
Netanyahu met with Firenstein Monday before announcing her appointment. Firenstein, he said, would "bring with her a great deal of experience and political savvy, and ensure that deeper and better relations are instituted between Israel and Italy, with better political, economic, cultural, and defense relations between our two countries."
Accepting the nomination, Firenstein said she was happy to accept her mission. "I promised the Prime Minister that I would do everything I could to enhance relations between Israel and Italy," she added.