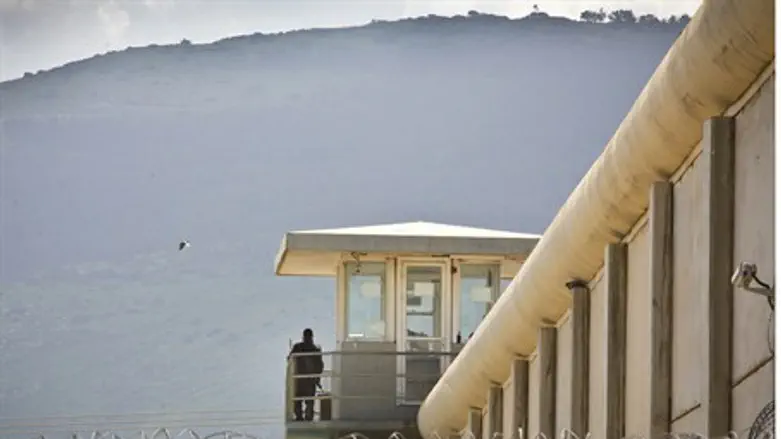 Israeli jail (illustration)
Flash 90
An Arab prisoner on Saturday morning during Shabbat set on fire the parochet curtain covering the Torah ark in the Sharon Prison's synagogue, while shouting "you burned a mosque, we'll burn synagogues."
The arson attack in the jail set off clashes between Arab and Jewish prisoners, but the prison guards were able to take control and quickly put out the fire on the parochet, reports Channel 10.
Light damage was inflicted on the synagogue in the attack, and no wounds were caused in the incident.
The attack shows that the recent wave of violence has even reached inside prison walls, after a lethal arson on Friday in the Arab village of Duma in Samaria left an infant dead and four others wounded.
The IDF has indicated Jewish extremists may have caused the fire, and Arab rioters set about attacking in various points throughout Judea, Samaria and Jerusalem on Friday and Saturday in response.
Those attacks included an attempt to burn down Joseph's Tomb in Shechem (Nablus) that was thwarted by the IDF.