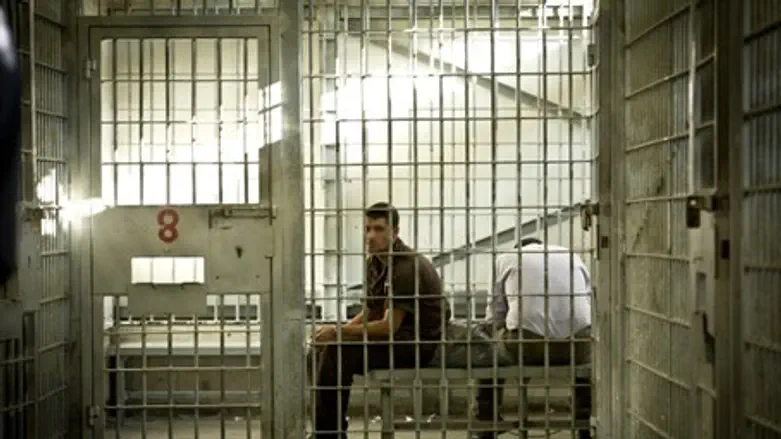 Jail (illustrative)
Flash90
Jordan handed down jail sentences Wednesday against seven of its citizens and a Syrian for planning attacks on US soldiers in the country and on the Israeli embassy, a judicial source said.
The plots in question would have involved "terrorist acts" against the US service personnel at a Jordan military base in Al-Moaqar in 2006 and against the Israeli embassy in Amman in 2008, the source told AFP without elaborating.
The charges included "plotting to commit a terrorist act, and possession of weapons and explosives for use" in those acts.
The Jordanians were all arrested in May 2014, but no details were provided on their identities or the surrounding circumstances.
The leader of the group, a Jordanian, was given a 10-year term with hard labor, while his remaining compatriots were jailed for between two and three years under the same conditions.
The Syrian, who was tried in absentia, was sentenced to 15 years.
The defendants were also accused of collaborating with the Lebanese Shiite movement Hezbollah in 2011 and 2012 in a bid to ship arms from Jordan to the Palestinian Authority (PA).
Jordan amended its anti-terror law last year to make it an offense to "belong to or attempt to join any armed group or terrorist organization".