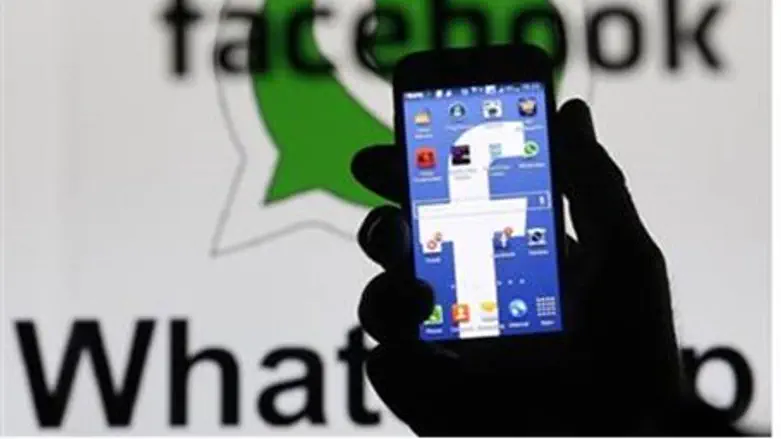 WhatsApp and Facebook (illustration)
Reuters
A very Israeli prank has received half a million views in 12 hours. Assuming most of these viewers are Israeli – this is a huge section of the Israeli population, which numbers roughly 8 million. 
As you'd expect from a nice Jewish boy, the prank involves the guy's mother and a hi-tech communications app. It can be viewed by clicking the center of the embedded screen:
In the video, the mother is asking what is going on, and why she keeps receiving messages while the screen of her phone remains black. The son asks her if she has updated the app and says he'll take a look.
The video was uploaded by a Facebook user named Chen Assayag, with a short text saying he hopes his mother will forgive him for the prank. It was picked up by Hatzinor, a popular Facebook page for a Channel 10 TV show that follows social media.
For the uninitiated: the sound being made imitates a default messaging sound featured in smartphones.